Since 2018, YMP Scholarships Fund has provided access to financial assistance for Canadian students enrolled in mining related programs. Read below to learn about the winners and future industry leaders!
DONE | Romy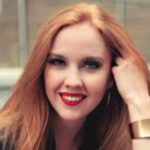 2018 IAMGOLD Canadian Female Student in Mining Scholarship
Romy began working in Suriname as a Drill & Blast Engineer for IAMGOLD's Rosebel Gold Mine in June 2019. She has since transitioned to a Short Range Planner role in January of 2020. Due to Covid-19 health and safety measures, Romy is now working remotely to support her team and successfully keep the mine at full production. She is looking forward to returning to site when it is safe for both expatriates and nationals.
On weekends, Romy likes to scuba dive and fly Cessna 172 planes. She plans to continue to find hobbies that comply with physical distancing measures. [updated May 2020]
DUFFET | Char
2019 Orefinders Canadian Indigenous Student Scholarship Recipient
In 2019, Char graduated from Carleton University with an MSc in Earth Sciences. Her project focused on the geochemistry of metasomatic uranium deposits in Central Labrador. In the late 2019 field season Char was working with Big River Mineral Exploration as a Geotech servicing Cantex's project in the Yukon. Char now works as a Junior Geologist with Big River at the Pickle Crow historical mine, a gold deposit in the Pickle Lake area of Northern Ontario. [updated May 2020]
WAN | Lewis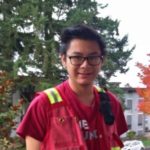 2019 IAMGOLD Canadian Male Student Scholarship Recipient
Lewis is a third year Mining Engineering student at BCIT. He began working as a metallurgist Co-op student for Newcrest Mining at Red Chris Mine in August 2019. He has learned a lot about the grinding and flotation circuit. On his off sets, he teaches snowboarding at Mt. Seymour and bikes on the weekend. [updated May 2020]