Past Scholarship Recipients
Since 2018, YMP Scholarships Fund has provided access to financial assistance for Canadian students enrolled in mining related programs. Read below to see where our past winners are today!
MEADOWS | Chas

2021 IAMGOLD Côté Gold Indigenous Scholarship Recipient
Chas is a Mining Engineering student at the Robert M. Buchan Department of Mining at Queen's University, where he is starting the final year of his degree this September. He is a part of the Metis Nation of Manitoba. Over the past year, Chas completed an internship at Teck Resources' Highland Valley Copper, where he worked in the mine engineering department with the mine dispatch, drill and blast, short term planning, and geotechnical engineers, and he has previous mine operations experience with Syncrude Canada. Some of his interests related to the industry that he hopes to pursue after graduation are mine operations, drill and blast, capital markets, mining related business, and social sustainability. In his free time, Chas enjoys being involved in his school's mining and engineering societies, hiking, camping, skiing, and other outdoor activities.
[updated July 2021]
FAYJHI | Rim
2021 IAMGOLD Côté Gold Woman in Mining Scholarship Recipient
Rim is a second-year mining engineering student at McGill University. She is currently doing an internship with Newmont, working in the ventilation department at the Éléonore gold mine. This opportunity has allowed her to learn more about how to optimize energy usage and promote safety with ventilation on demand systems. Soon, she will be moving to the drilling and blasting department and is looking forward to understanding more about the blasting process. She will be the Coop Mining Engineering Undergraduate Society's (CMEUS) VP Finance for the 2021-2022 academic year and hopes to keep learning by continuously getting involved in her community. Rim would like to thank the YMP organization for the support and the encouragement they offer to students involved in the mining industry.
[updated July 2021]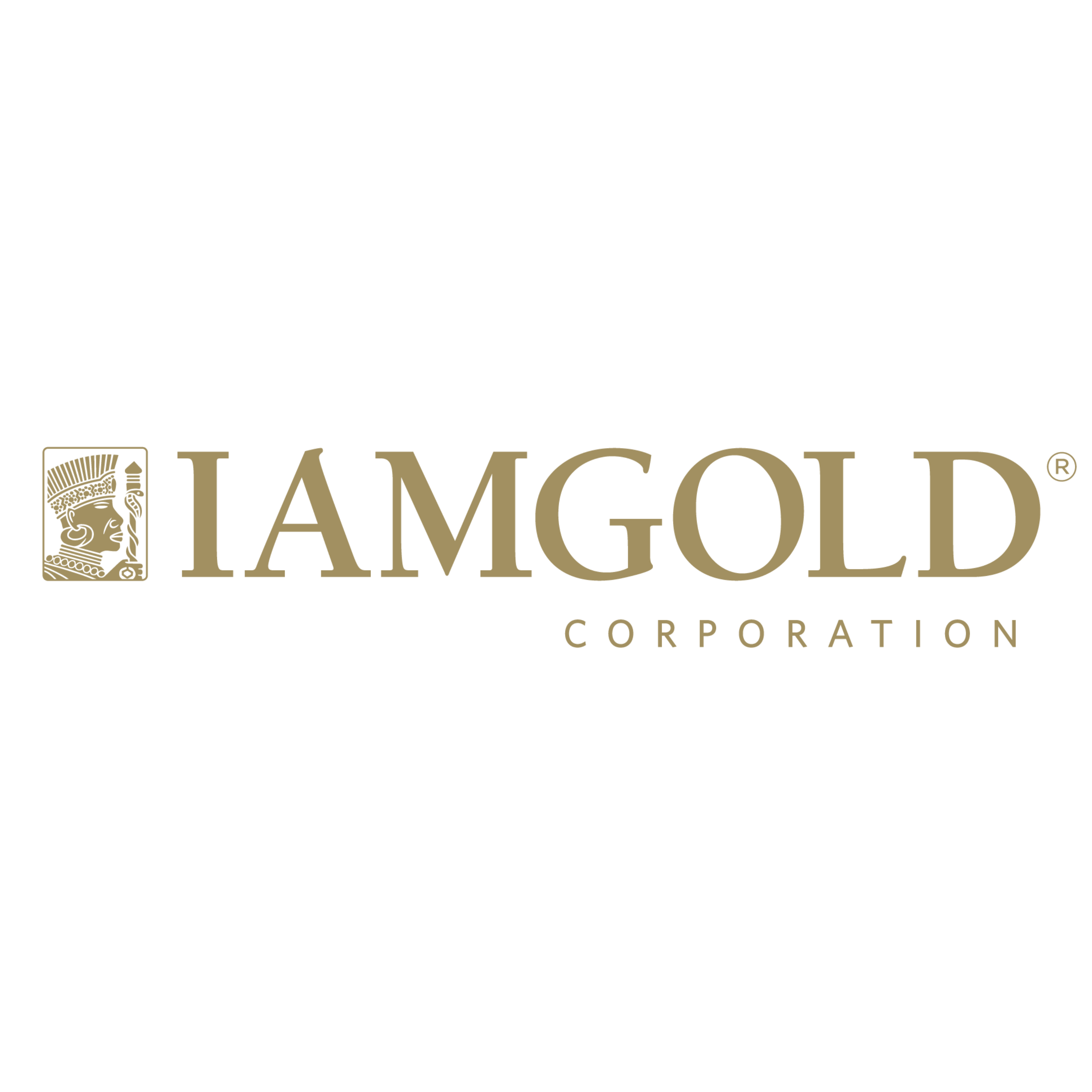 ASHEVAK | Lerena
2020 Agnico Eagle Perseverance/Kajussissimainarniq Scholarship Recipient
Lerena recently graduated from Inuksuk High School in Iqaluit, Nunavut.  She briefly lived in Nova Scotia, and plans to return in the fall of 2021 to attend school at Acadia University where she will be studying Environmental Science.  She has played sports for her entire life, a couple of her favourites being Volleyball and Badminton. She love travelling, and recently, through her involvement in sports, as well as participation in school trips, she's been given the opportunity to travel to amazing places like Vancouver, Red Deer, and even as far as New Zealand. After university, she hopes to continue travelling, but ultimately come back to Nunavut to help create positive change in the communities she grew up in.  Mining interests Lerena because it it is an industry that opens up doors to allow her to see the world and help the world.  [updated September 2020]
BYNG | John
2020 Yamana Student in Mining Scholarship Recipient
John Byng is a fourth-year student completing his B.Sc. Hons. in Geology at the University of Calgary. His path has brought him from a small business owner/operator to drilling rig derrickhand and finally to his passion for geology. John completed a 12-month co-op at Fort Hills mine as an environmental advisor where he was able to experience the unique challenges that face open-pit mines. His passion for mining and exploration led to his selection as a participant in PDAC's Student-Industry Mineral Exploration Workshop and being awarded the Raymond Dales Award of Excellence in Geology from U of C. John can't wait to put his experience and hard work to use in the hard rock mining industry. When not doing his studies, volunteering with the undergraduate geology club, or spending time with his family, John loves shooting astrophotography and panning for gold. [updated September 2020]
FISCHER | Caitlin
2020 TD Woman in Mining Scholarship Recipient
Caitlin Fischer completed her B.A.Sc. in Geological Engineering at Queen's University in Kingston, Ontario. Caitlin began her M.A.Sc. in Geological Engineering, also at Queen's University, in September 2020. Caitlin's research, supervised by Dr. Mark Diederichs, involves conducting continuum and finite-discrete element modelling to compare the yield properties of GSI-based rock masses to equivalent rock masses generated using explicitly represented structure. Caitlin then aims to use her numerical modelling knowledge to simulate realistic post-yield behaviour for jointed rock masses, and finally, simulate rockbursting in deep tunneling environments. Caitlin is currently a Teaching Assistant (TA) for the fourth-year Geological Engineering capstone design course at Queen's, following her team's receipt of the Canadian Geotechnical Society Group Report award for their work in 2020. Caitlin is also a TA for a first-year Geological Engineering course at Queen's, and balances both of her TA positions with her thesis and course work, centered around rock mechanics. Caitlin's work experience with Golder in 2019 as a Rock Mechanics student in the Mine Stability Group greatly encouraged her interest in rock mechanics and expanded her work experience in the mining sector. Outside of the classroom and work, Caitlin enjoys hiking, running track, playing intramural sports, and bouldering.  [updated September 2020]
HAMELIY | Connor
2020 Kinross Student in Mining Scholarship Recipient
Connor is a 4th year Mining Engineering student at Queen's University. Over his past few work terms, Connor has been heavily involved within the mining industry and has gained valuable hands-on experience. This has been obtained through internships with Syncrude Canada at their Aurora North mine, as well as Teck Resources at their Fording River Operation. While at Queen's, Connor has been heavily invested in numerous extracurricular involvements including his roles as a Metals & Mining Analyst, Peer Tutor Mentor, and most recently, current President of the Queen's Mining Society. Upon graduation in May, Connor hopes to find himself in a meaningful role where he can continue to develop his technical skillset and make a positive impact to the future of the mining industry. [updated September 2020]
KOUIDER | Rim
2020 Kinross Student in Mining Scholarship Recipient
Rim joined the Mining Engineering program at McGill University in 2016. Since then, she became passionate about empowering young students and women around her through various volunteering and leadership positions. She worked in Canada in project management at ArcelorMittal as well as in Morocco during an internship in drill and blast at OCP SA. These experiences gave her the opportunity to discover various cultures and languages. Rim is grateful to the YMP organization and Kinross for the support given and is actively looking for opportunities to apply her mining education and experiences.  [updated September 2020]
MCINNES | Angus
2020 TD Mining Capital Markets Scholarship Recipient
Angus McInnes is currently in his 3rd year of a Mining Engineering degree through the Robert M. Buchan Department of Mining at Queen's University. While at Queen's, Angus has explored the intersection of mining and finance through extracurricular involvement, including being a senior member in a student-run initiative for engineering students interested in capital markets and starting a personal investment club with 12 of his peers. Currently, Angus has experienced how those from different technical backgrounds collaborate to create innovative solutions for clients through two co-op terms with Ausenco Engineering in their Mining and Metals team. Following this year of study, Angus is looking forward to undertaking a 16-month work term to apply his schooling in an industry-related position. Beyond this, Angus is excited to complete his final year of study and pursue a greater understanding of mining operations to supplement his passion for finance within mining. [updated September 2020]
MORRIS | Emika
2020 Kinross Student in Mining Scholarship Recipient
Emika is currently in her third year of her undergraduate degree in mining engineering at Queen's University. Emika is particularly interested in the intersection of technology and society and is passionate about optimizing mining operations while benefitting communities and prioritizing sustainability. Emika takes great pride in her community and has been involved with the Engineering Society, Women in Mining Kingston, and the Mining Society during her time at Queen's. Some highlights of her time at Queen's include mentoring other students as an orientation leader, and working as a consultant and IT director with FreshSight Queen's, a pro bono management consulting club on campus. Emika is looking forward to learning more about the mining and green technologies, and how mining operations can directly benefit local communities.  [updated September 2020]
UPHAM | Bryn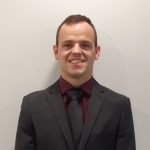 2020 Kinross Student in Mining Scholarship Recipient
Bryn Upham is a passionate miner in his final year of Mining Engineering at the U of A. Bryn worked in mine operations at Teck's Fording River Operations for over 2 years prior to university running various pieces of equipment, working on the cable crew, and with FRO Mine Rescue. Bryn has also enjoyed 2 co-op terms (8 and 12 months) in mid and short-range planning at Suncor and Teck, respectively. Bryn is also heavily involved on campus, serving as co-captain of the 2021 mining games after being part of the last 3 winning teams – 2 as co-captain. Bryn has also served for 2 years as the voted student representative of the Mining Industry Advisory Committee to ensure the current curriculum is relevant with respect to industry needs, and that students are well positioned to drive innovation. Bryn anticipates an exciting career in mining and knows he can make a difference by respecting and listening to others and using his skills effectively.  [updated September 2020]
VASQUEZ | Pedro Pablo
2020 Yamana Student in Mining Scholarship Recipient
Pedro is starting is second year as Ph.D. student in Natural Resources Engineering at Laurentian University. He holds MSc. Degree in Mining Engineering from the University of Arizona, USA, and BSc Degree in Mining Engineering from Pontificia Universidad Catolica del Peru. Pedro worked in different mining companies where He learned about the different stages of the mining process. These experiences allowed him to conclude intelligent mining is the future for the mining industry. The mining activity is facing a series of challenges because of the health restrictions imposed by the pandemic. This scenario forces the rethinking of all mining activities and the opportunity to apply modern technologies to operate mining autonomously and remotely. He believes his research will contribute to develop an intelligent supervisory system for assisting large-scale mining operations in the integration of autonomous mining systems in their current operations. Pedro loves riding his bike in his free time and breathing fresh air in the mornings. [updated September 2020]
WELLER | Morgan
2020 Barrick Peter Munk Scholarship Recipient
Morgan is currently pursuing a Geological Engineering degree with a Minor in Commerce at the University of British Columbia. As a hard-working and driven student, she has upheld a strong GPA, receiving leadership and academic excellence scholarships. She has worked as a field technician for a geotechnical firm and, this past summer, she worked in a rock mechanics engineering department where she supported the team on various open-pit mining projects.  Through her work experiences, she improved her skills in kinematic analysis, technical writing and problem solving. She enjoys working in teams and thrives in fast-paced and challenging environments. Outside of school and work, Morgan enjoys hiking and painting and will never miss an opportunity to talk about rocks. She is looking forward to building her network and finding a job that she is passionate about, post-graduation. [updated September 2020]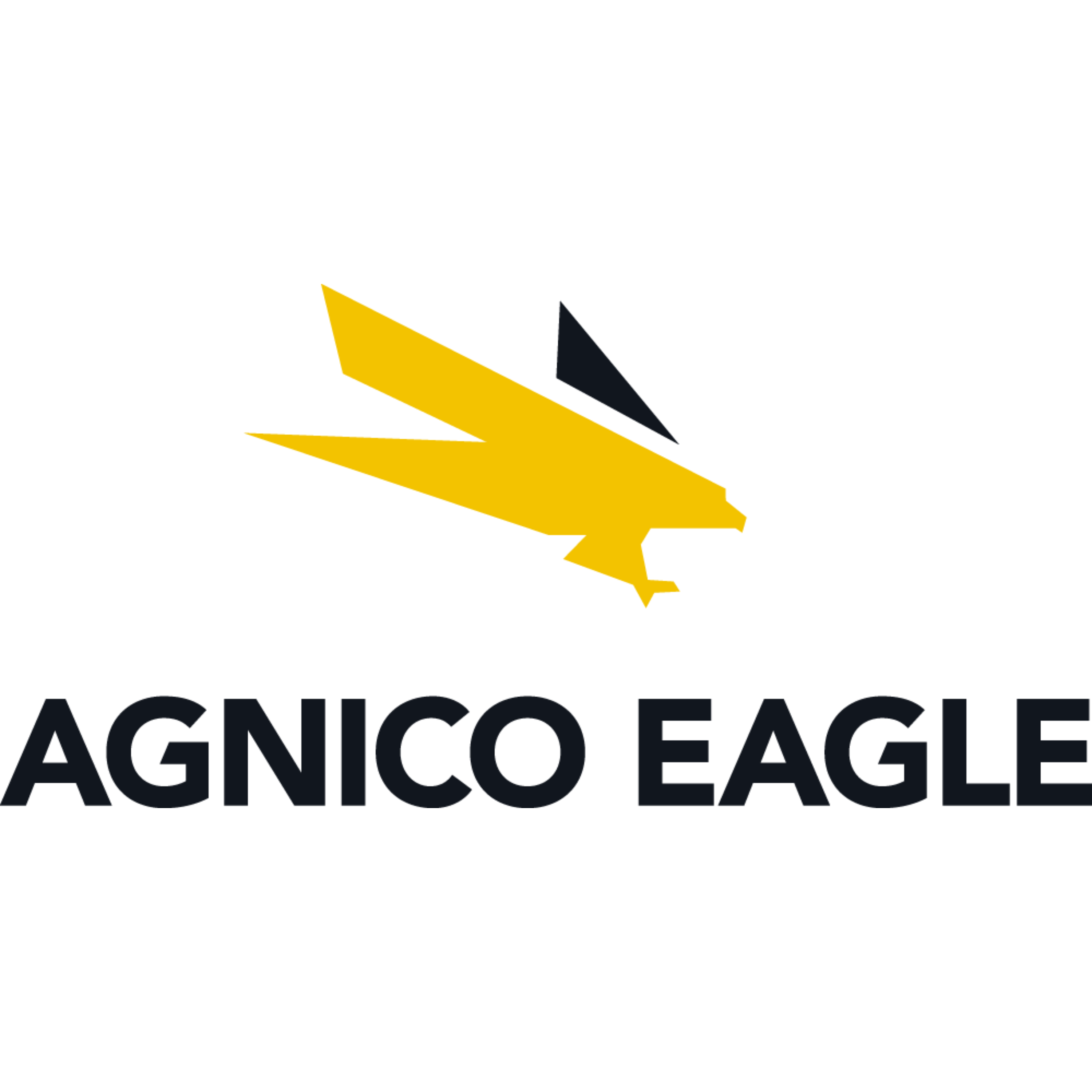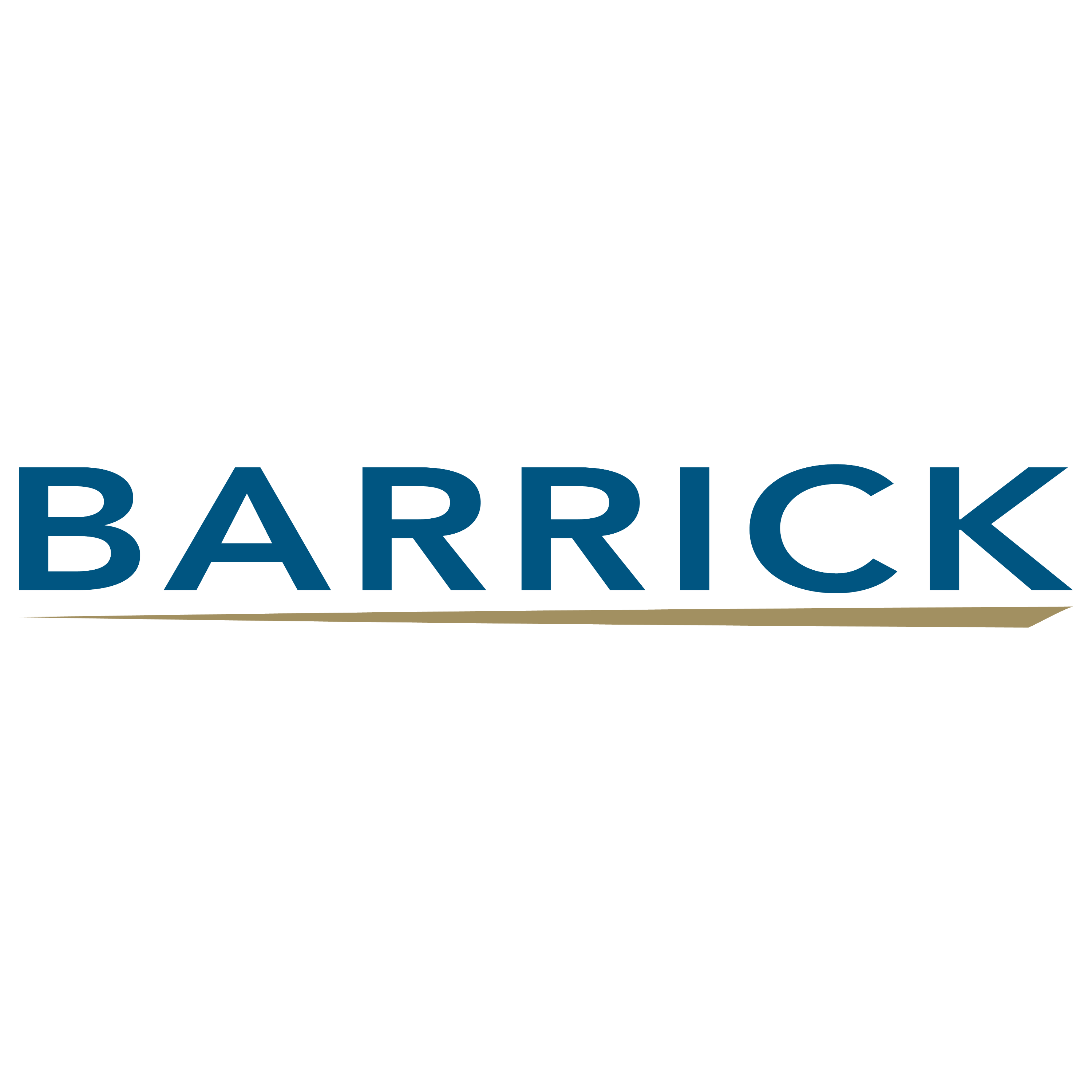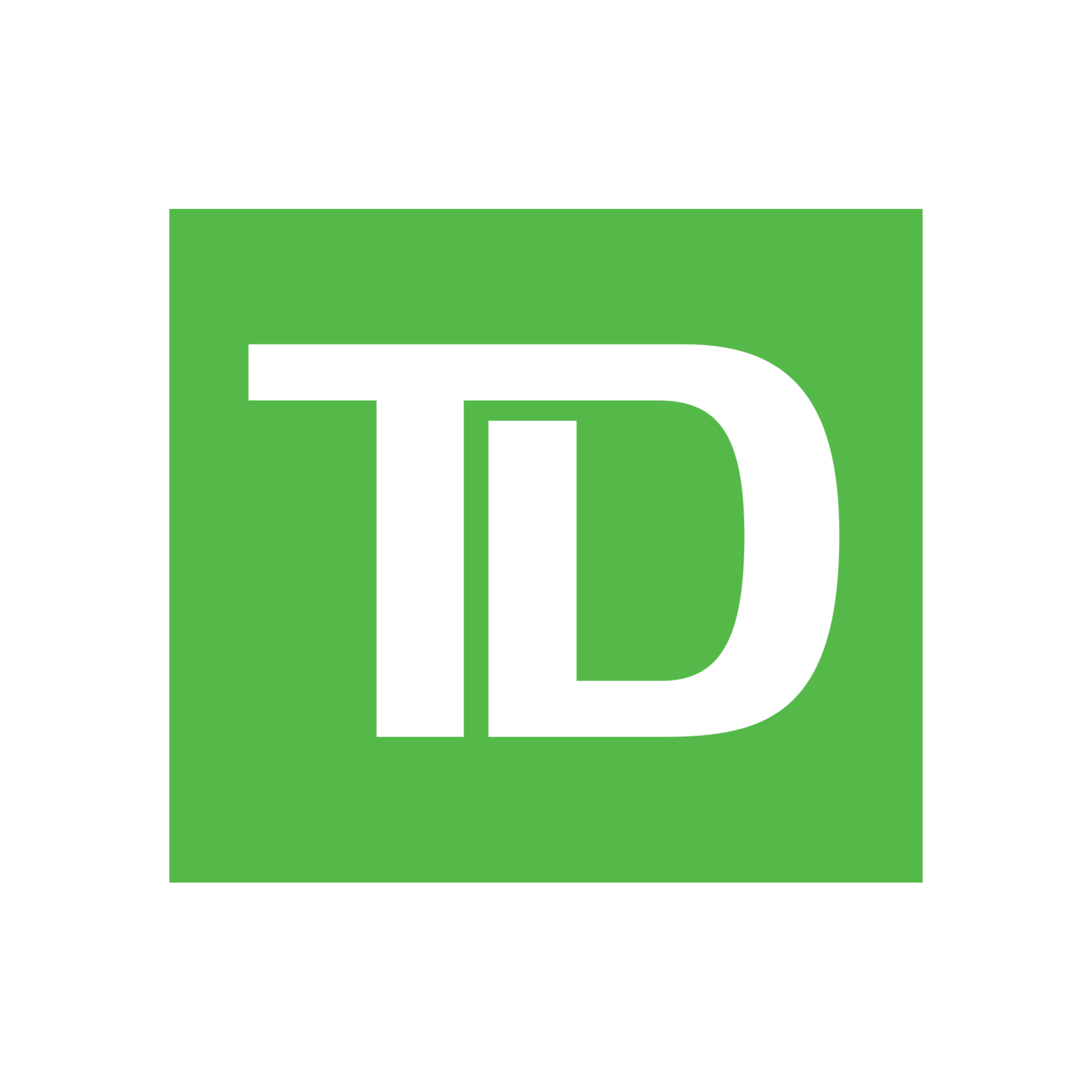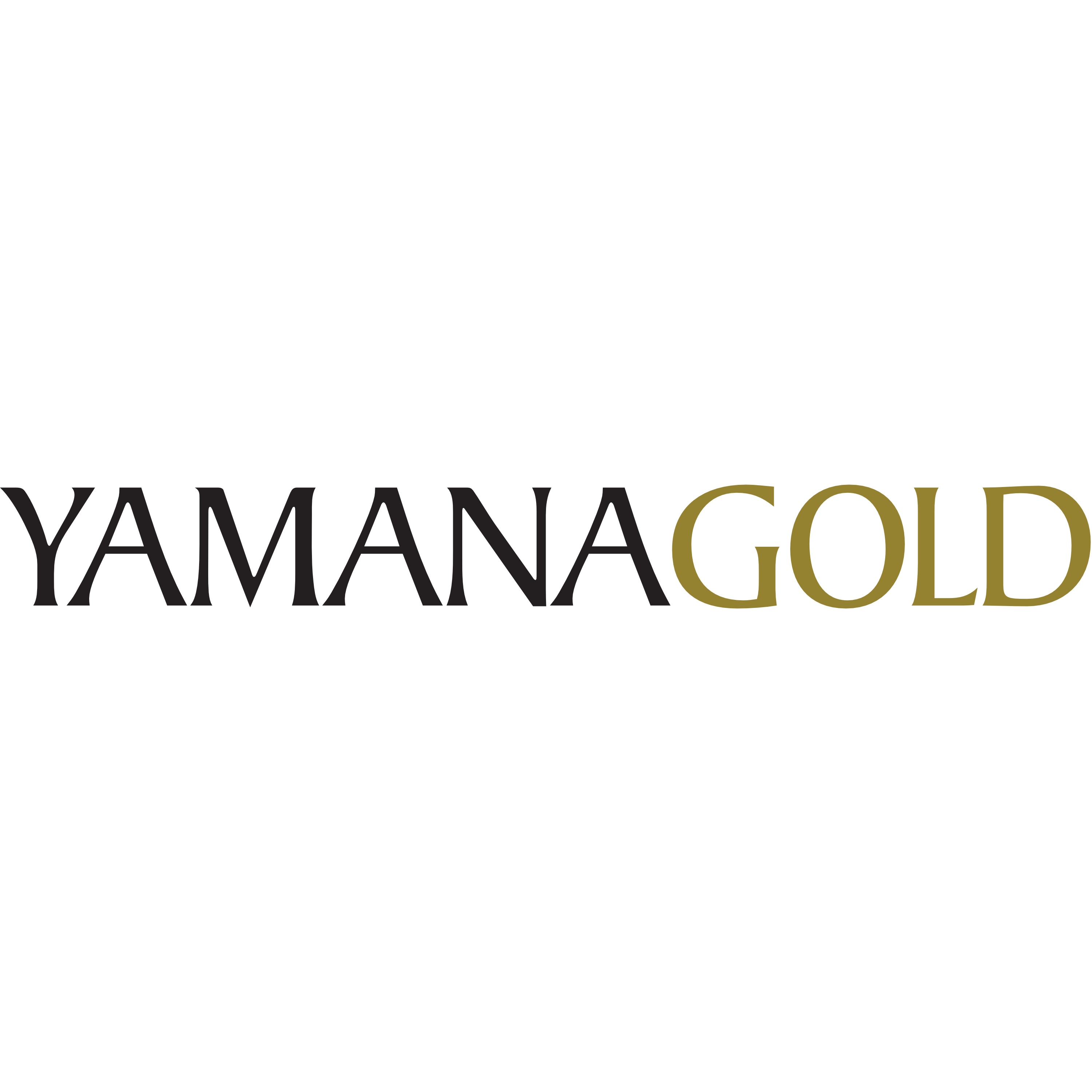 BATEMAN | Alex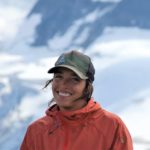 2019 IAMGOLD Woman in Mining Scholarship Recipient
Alex started her summer position with JDS Energy & Mining at the beginning of May. As the Junior Engineering Student, she has had the opportunity to be involved with variety of mining and construction projects. Currently she is working at New Gold's New Afton Mine in Kamloops, BC as the Rehab and Construction Mine Operations Planner. She is excited for the opportunity to be mentored by a team of highly skilled mining professionals with diverse backgrounds and many years of experience. Alex is grateful to the YMP organization for their support and guidance as she develops her career path in the mining industry. [updated May 2020]
COMEAU | James
2019 Barrick Peter Munk Scholarship Recipient
James Comeau is a recent Mining Engineering graduate from Dalhousie University in Halifax, Nova Scotia. Prior to Dalhousie, James completed a Bachelor of Business in Accounting from St. Francis Xavier University where he was also the captain of the varsity football team. At Dalhousie, James took on a number of leadership roles including president of both the CIM Student Chapter and Mining Student Society, and captain of the Canadian Mining Games and World Mining Competition teams. Following graduation, James is looking forward to starting his career in the mining industry as a Mining EIT at Kidd Operations in Timmins, Ontario. Before starting his new job, he has taken some time to garden, hike, and kayak before leaving Nova Scotia to explore Timmins and is excited for the new challenges, adventures, and opportunities that lie ahead.  [updated May 2020]
FREEBORNE | Sean
2019 Anaconda Atlantic Canadian Student in Mining Scholarship Recipient
Sean is now in his second year of his MSc Geology program at St FX University. He recently completed field work pertaining to his MSc research in northern Nicaragua, mapping metamorphic and igneous units. Sean is now working for his own business (Bras d'Or Exploration) in Nova Scotia after winning the Prospect Generation Challenge hosted by NextGenGeo at PDAC 2020. Sean is developing a gold project there with the assistance of Transition Metals and Tectonic Metals over the coming summer. Sean is excited for the recent attraction and investment in the resource sector of Atlantic Canada. [updated May 2020]
FISCHER | Cailtin
2019 IAMGOLD Woman in Mining Scholarship Recipient
Caitlin has now finished her B.A.Sc. in Geological Engineering at Queen's University and looks forward to returning to Kingston for her M.A.Sc. in September 2020, under the supervision of Dr. Mark Diederichs. Caitlin will be studying the use of numerical modelling techniques to simulate rockbursting in deep tunneling and deep mining environments, and developing a risk-based rockbursting assessment tool.  [updated May 2020]
LEUNG | Derek
2019 Yamana Student in Mining Scholarship Recipient
Derek is currently completing his MScR at the University of Edinburgh, titled "Where curling collides with rock physics: Characterising the damage evolution of curling stones. During Derek's studies abroad, he conducted cutting-edge research at a synchrotron facility, investigated curling stone impacts using high-speed cameras, and worked on various 3D-printing projects. Derek plans to pursue a PhD at Laurentian University in January 2021 on the trace-element chemistry of green micas associated with gold deposits.  [updated May 2020]
MONTISON | Rebecca
2019 Orefinders Innovation in Mining Scholarship Recipient
Rebecca completed her second year of a joint PhD between Laurentian University and the University of Western Australia. In the last year, she spent four months in Perth, Australia collaborating with academic and publicly-funded geoscientists, one month in the field near Dryden and Timmins, Ontario, and published a paper in Applied Earth Science. She continues to pursue collaborations that can make mineral exploration more robust and efficient through joint knowledge-data workflows, statistical analyses, machine learning, and 3D modelling.  [updated May 2020]
OOLOOYUK | Ronald
2019 Agnico Eagle Perseverance/Kajussissimainarniq
Scholarship Recipient

Ronald Oolooyuk is an Inuk from Rankin Inlet, Nunavut. Ronald recently graduated from the Mechanical Engineering Technology program at Red River College in Winnipeg, and is currently in his second year of the Bachelor of Science in Mechanical Engineering studies at the University of Manitoba. During his studies he has worked for the Government of Nunavut, and Agnico Eagle Mines – Meliadine.  These experiences greatly expanded his knowledge of working and mining in the far Canadian North. Outside of school Ronald enjoys working with his hands, such as fixing machinery and crafting traditional knives and hunting equipment.  Upon graduation Ronald looks forward to a long career of mining and engineering in Northern Canada. [updated May 2020]
QUINN | Kei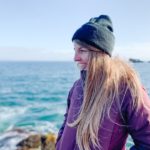 2019 Anaconda Atlantic Canadian Student in Mining Scholarship Recipient
Kei is continuing her MSc research at Memorial University in St. John's, NL, focused on the stratigraphy, lithogeochemistry and genesis of the mafic-bimodal Zn-Pb-Cu-Ag (Au)-Barite VMS AG deposit located near Haines, southeast Alaska. Her current tasks include petrography and immobile element geochemical analysis. She hopes to return to her field site in Alaska later this summer to relog more drill core, geologic map and collect additional geochemical samples, but this will all hinge on how things unfold with the Covid-19 pandemic. In the meantime, she have plenty of data to sort through and interpret!  [updated May 2020]
ROCKWOOD | Cara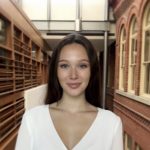 2019 Yamana Student in Mining Scholarship Recipient
Cara had a successful fourth year at Queen's University. In the fall, she had the opportunity to speak about the increasingly important requirement for the presence of sustainability professionals in the mining industry on a student panel at a Commerce and Engineering Environmental Conference event. Throughout the year, she based several projects and presentations on mining industry highlights and challenges in subjects such as corporate law, environmental justice, and environmental policy. This summer Cara is working with the Environment and Community Affairs department at McEwen Mining. In this role she will support the planning and development of new mining projects and help implement a Responsible Mining program. As part of this program, Cara is contributing to the development of ESG policies and preparing sites to report their sustainability performance through the Mining Association of Canada. Cara is actively planning the next chapter of her education with a vision to attain as much knowledge as possible in the areas of law, finance, and of course sustainability in order to make positive contributions to the mining space.  [updated May 2020]
SIEBEN | Tyler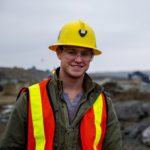 2019 The Northern Miner Future of Mining Scholarship Recipient
Tyler graduated from the Mining Engineering Program at the University of Alberta in April 2020. He is excited to begin working for Imperial Oil as a long-range mine planning engineer in August 2020. This position complements his previous student work experiences with Suncor Energy and Syncrude Canada in the Alberta Oil Sands. Tyler is looking forward to applying his mining education specifically to mine planning where he believes great potential exists to reduce GHG emissions and improve profitability for operators. He is actively looking for opportunities to stay involved with organizations providing social value. [updated May 2020]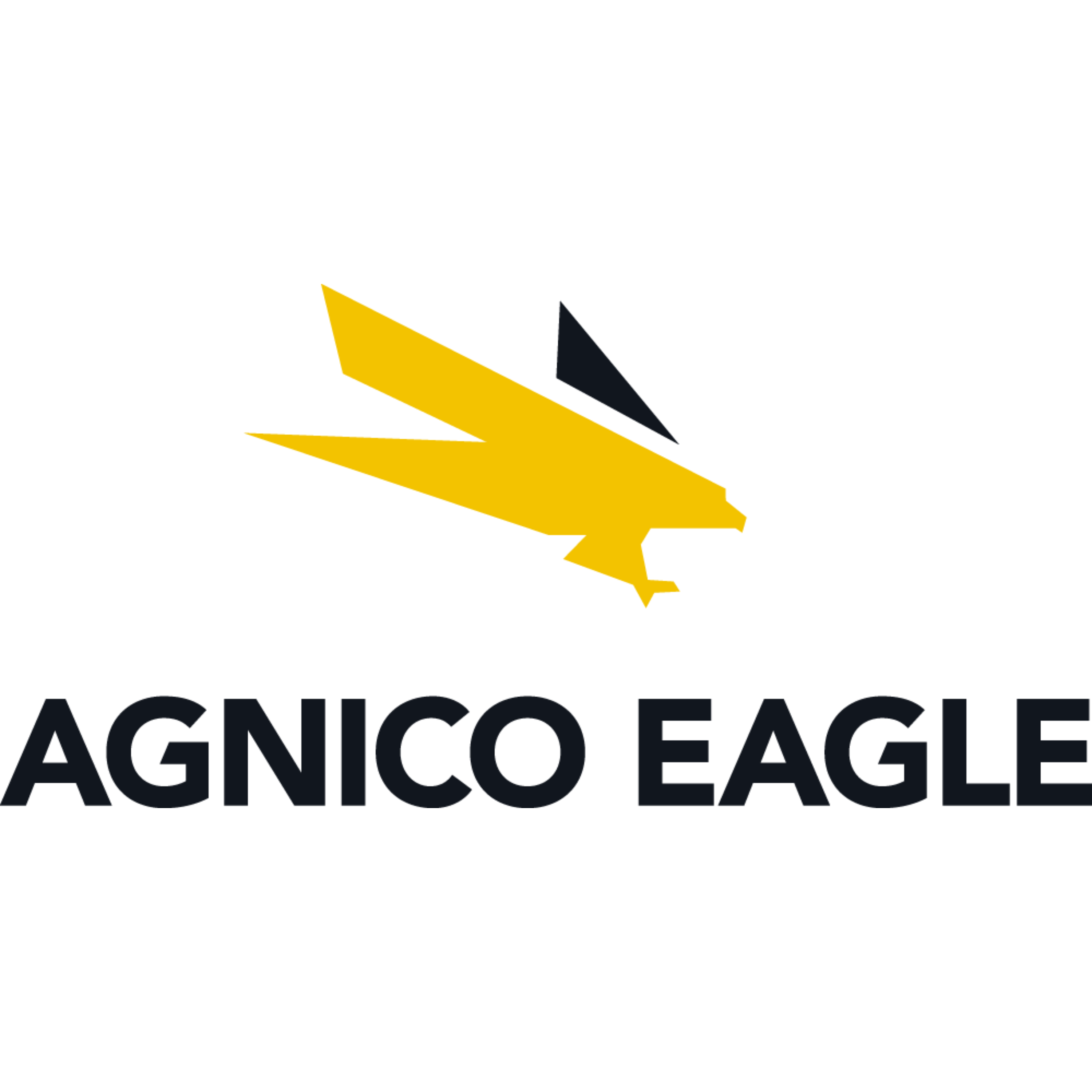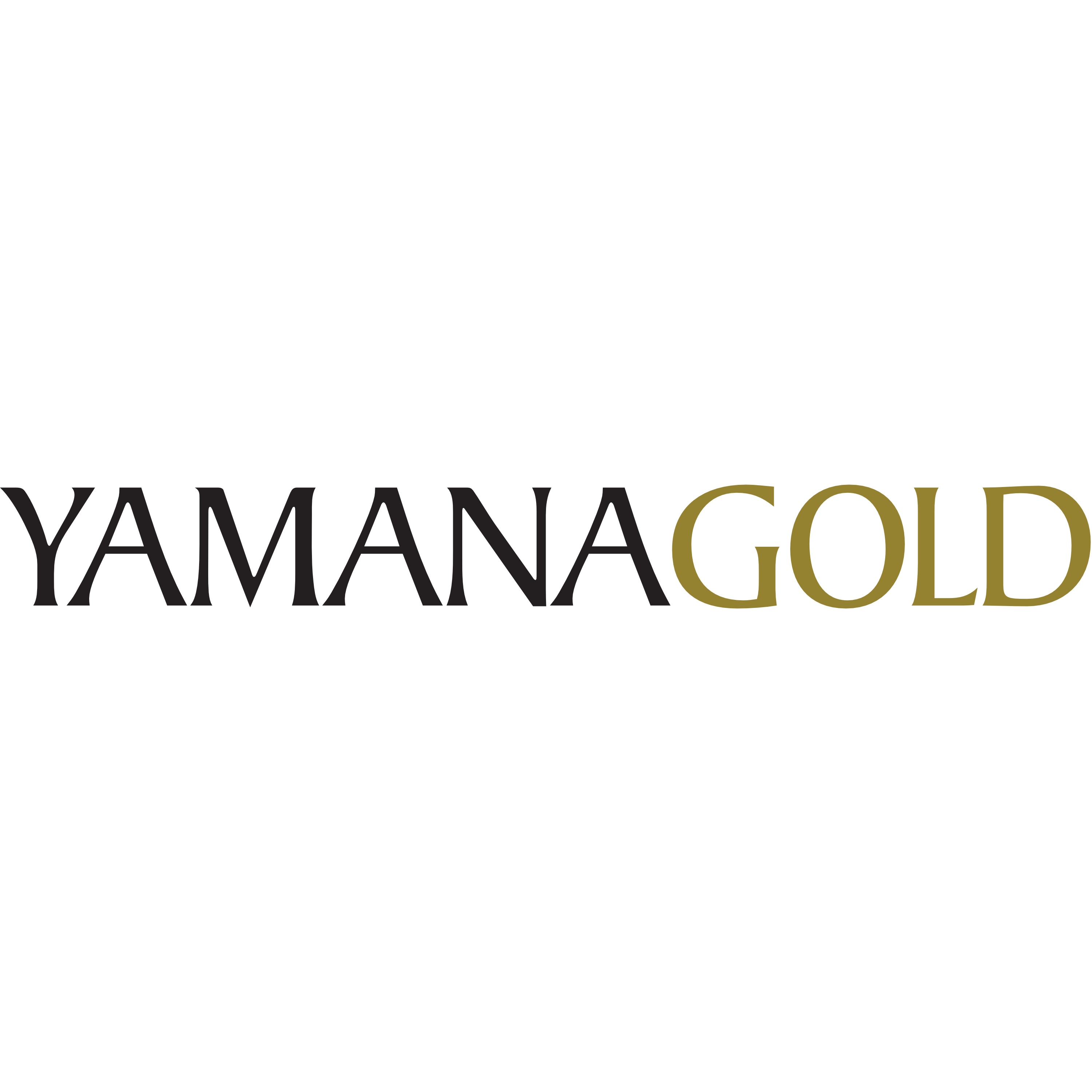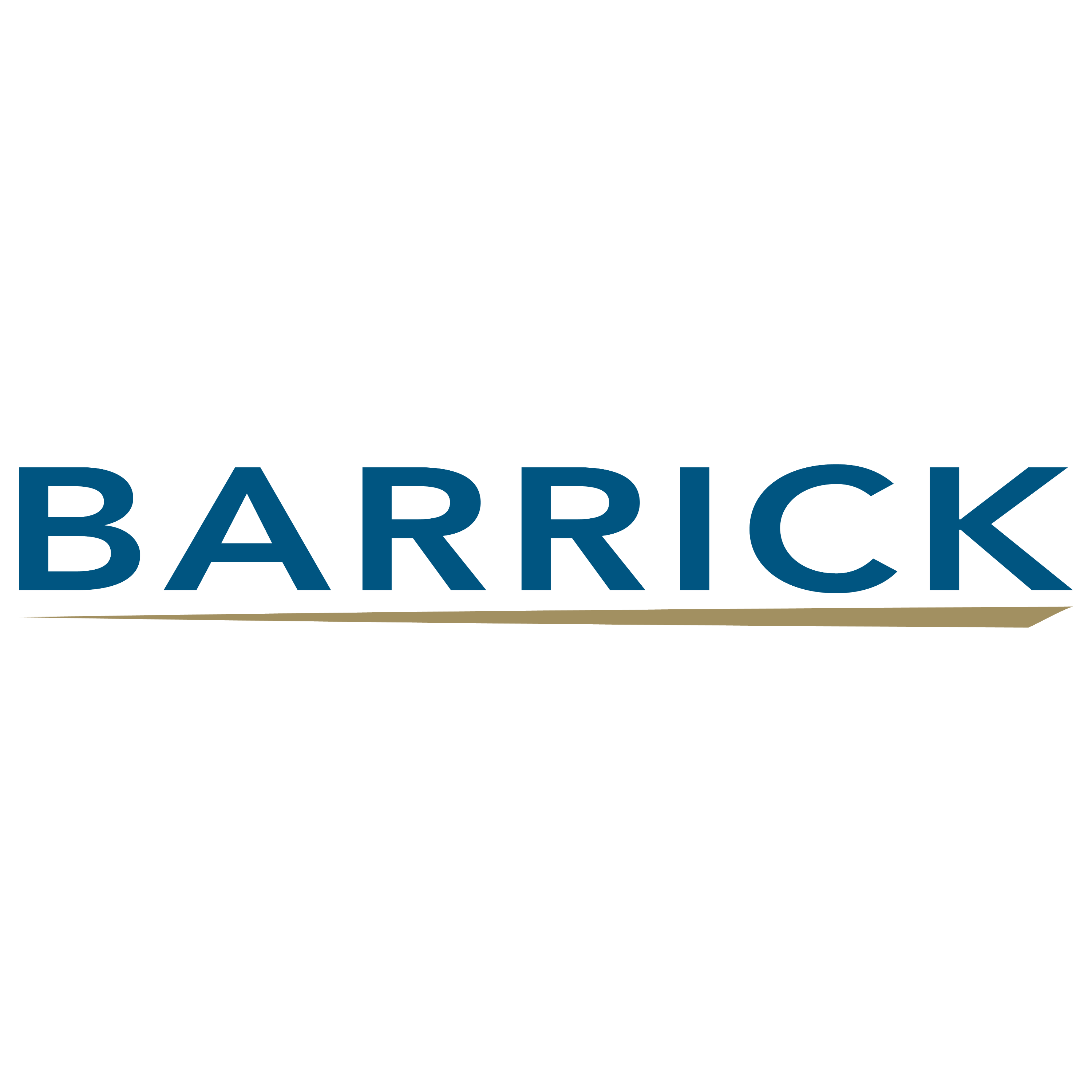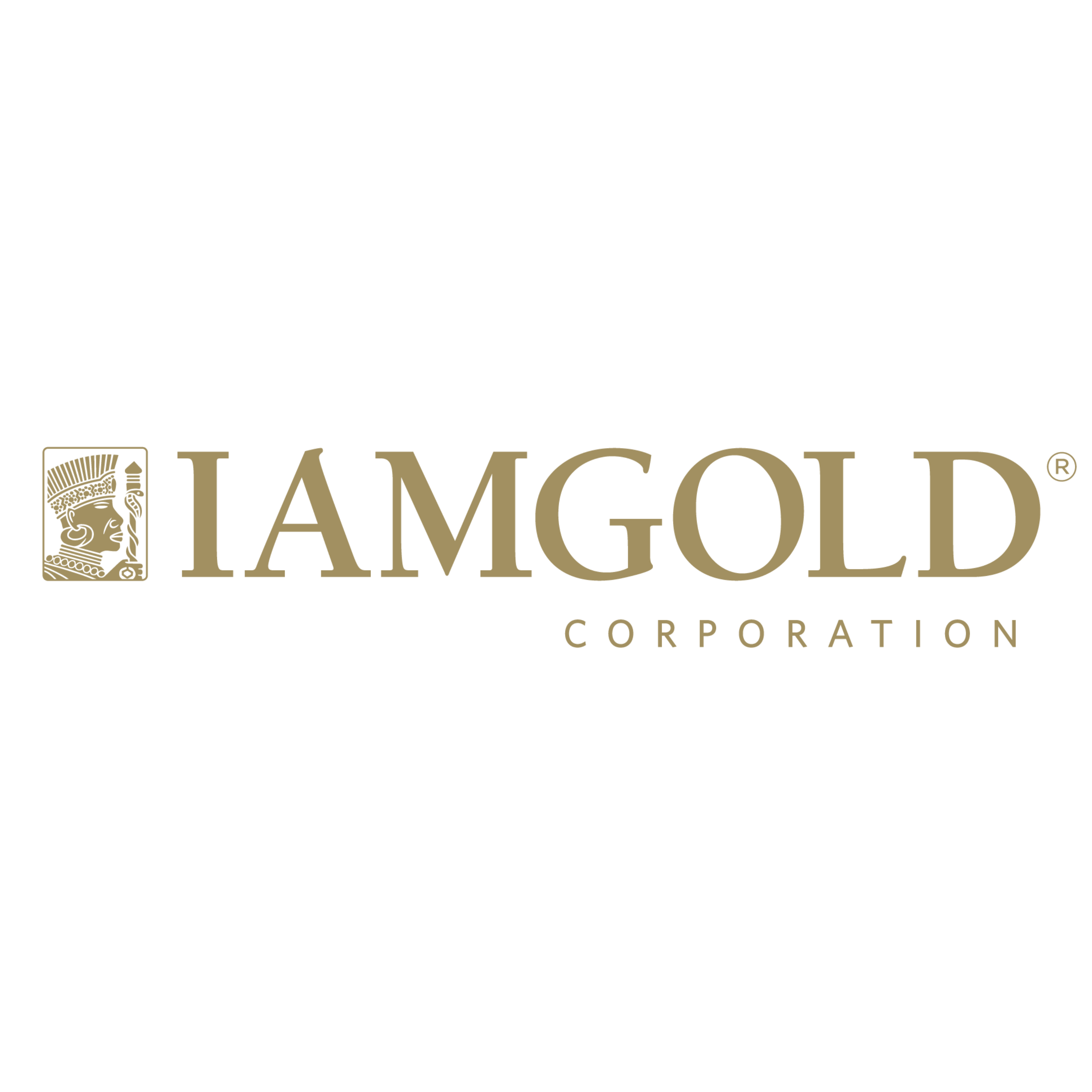 DONE | Romy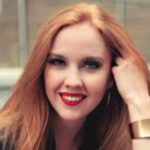 2018 IAMGOLD Canadian Female Student in Mining Scholarship
Romy began working in Suriname as a Drill & Blast Engineer for IAMGOLD's Rosebel Gold Mine in June 2019. She has since transitioned to a Short Range Planner role in January of 2020. Due to Covid-19 health and safety measures, Romy is now working remotely to support her team and successfully keep the mine at full production. She is looking forward to returning to site when it is safe for both expatriates and nationals.
On weekends, Romy likes to scuba dive and fly Cessna 172 planes. She plans to continue to find hobbies that comply with physical distancing measures. [updated May 2020]
DUFFET | Char
2019 Orefinders Canadian Indigenous Student Scholarship Recipient
In 2019, Char graduated from Carleton University with an MSc in Earth Sciences. Her project focused on the geochemistry of metasomatic uranium deposits in Central Labrador. In the late 2019 field season Char was working with Big River Mineral Exploration as a Geotech servicing Cantex's project in the Yukon. Char now works as a Junior Geologist with Big River at the Pickle Crow historical mine, a gold deposit in the Pickle Lake area of Northern Ontario. [updated May 2020]
WAN | Lewis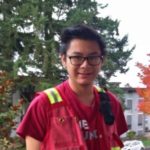 2019 IAMGOLD Canadian Male Student Scholarship Recipient
Lewis is a third year Mining Engineering student at BCIT. He began working as a metallurgist Co-op student for Newcrest Mining at Red Chris Mine in August 2019. He has learned a lot about the grinding and flotation circuit. On his off sets, he teaches snowboarding at Mt. Seymour and bikes on the weekend. [updated May 2020]