Congratulations to all the winners of the 2020 Lottery Scholarship draws!
A huge thank you to our sponsors for the success of this new initiative!
Learn about our lucky featured Mining Lottery Scholarship winners below!
Week 16:

 Isidor Ehrlich
BEng – Mining Engineering- McGill University (2021)
Isidor is entering his fourth year of Mining Engineering at McGill University. He is passionate about mining engineering, computer science, and hiking.  Isidor hopes to work on projects that integrate these passions to improve mines and environmental protection. Congrats Isidor!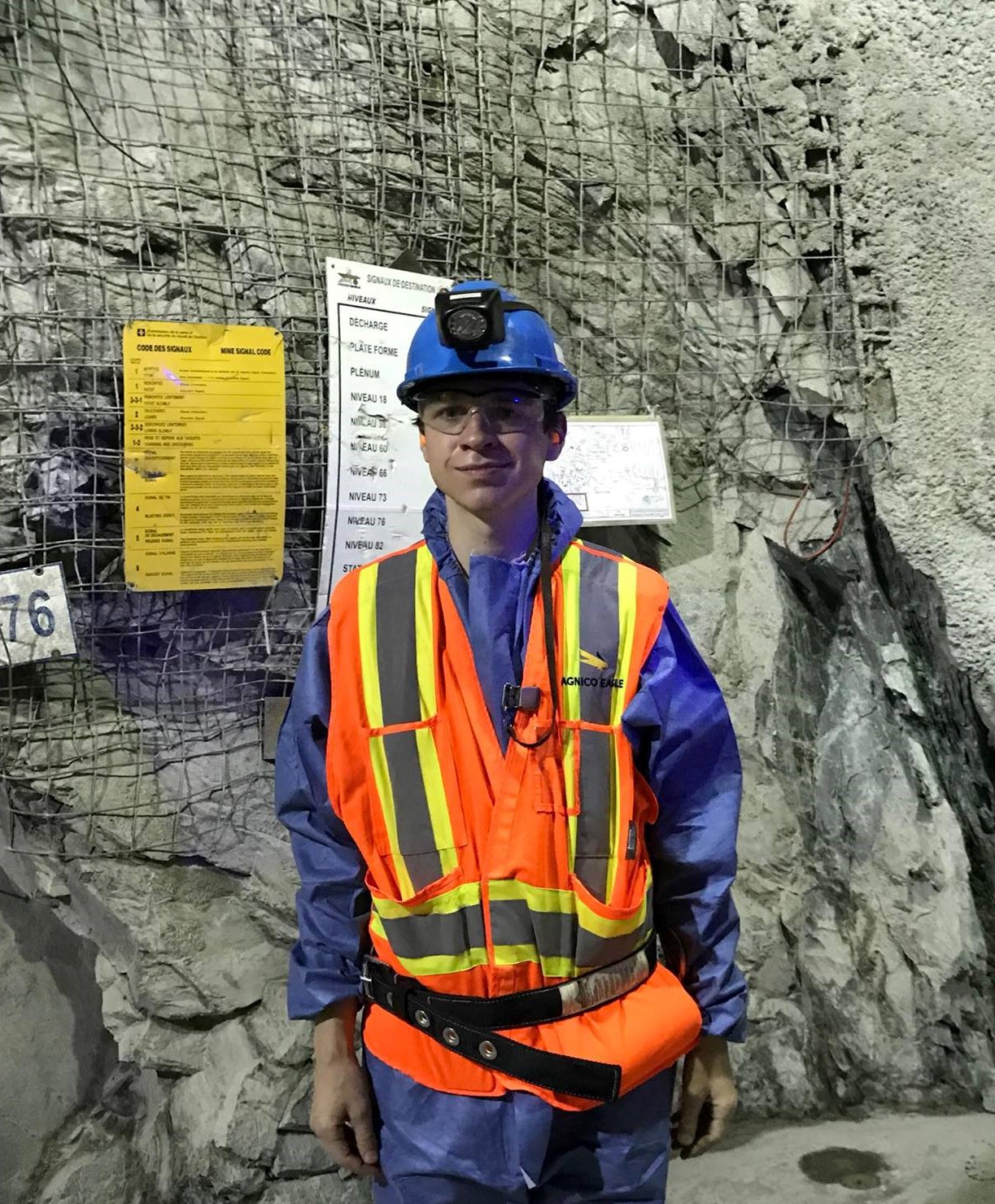 Week 16:

 Carly McKinnon
BSc – Geology- Acadia University (2022)
Carly is a Geology student entering her third year of study at Acadia University. She shifted her focus after discovering a passion for geology during her first year at Acadia and subsequently developed a particular interest in mineralogy. Carly was part of the Environment team at NewGold's Rainy River Mine this summer. She was excited to break into the industry and enjoyed working outdoors and collaborating with several departments. She is looking forward to continuing her studies in the rich geological area of Nova Scotia. Congrats Carly!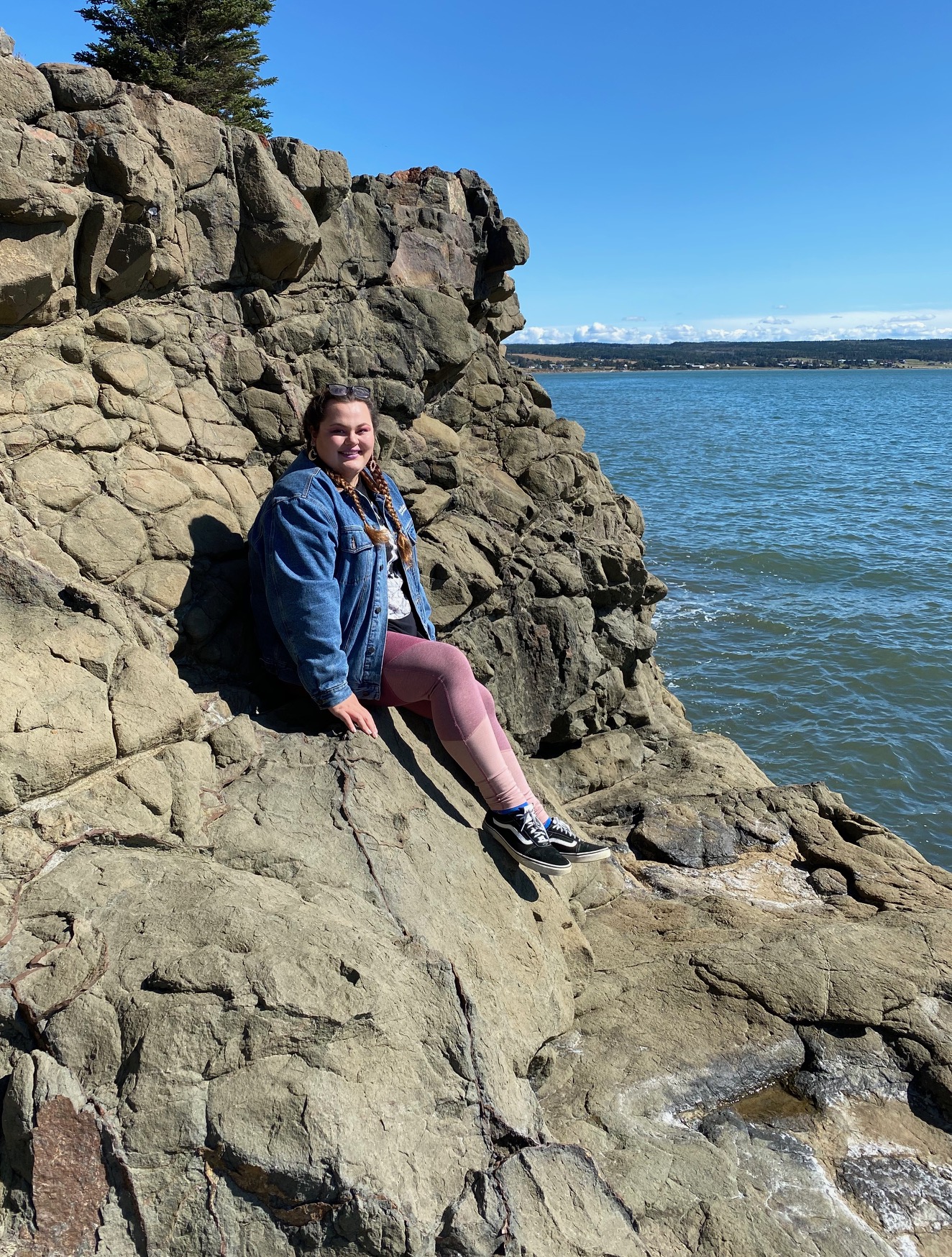 Week 15:

 Nina Buchanan
BSc – Geology – Lakehead University (2022)
Nina is starting her third year of Geology at Lakehead University. She became interested in pursuing a career in mining after working for GoldSpot Discoveries Corp on various mapping projects this summer. She enjoys working outdoors and is excited to experience all aspects of the mining industry. She is looking forward to continuing her education this fall. Congratulations Nina!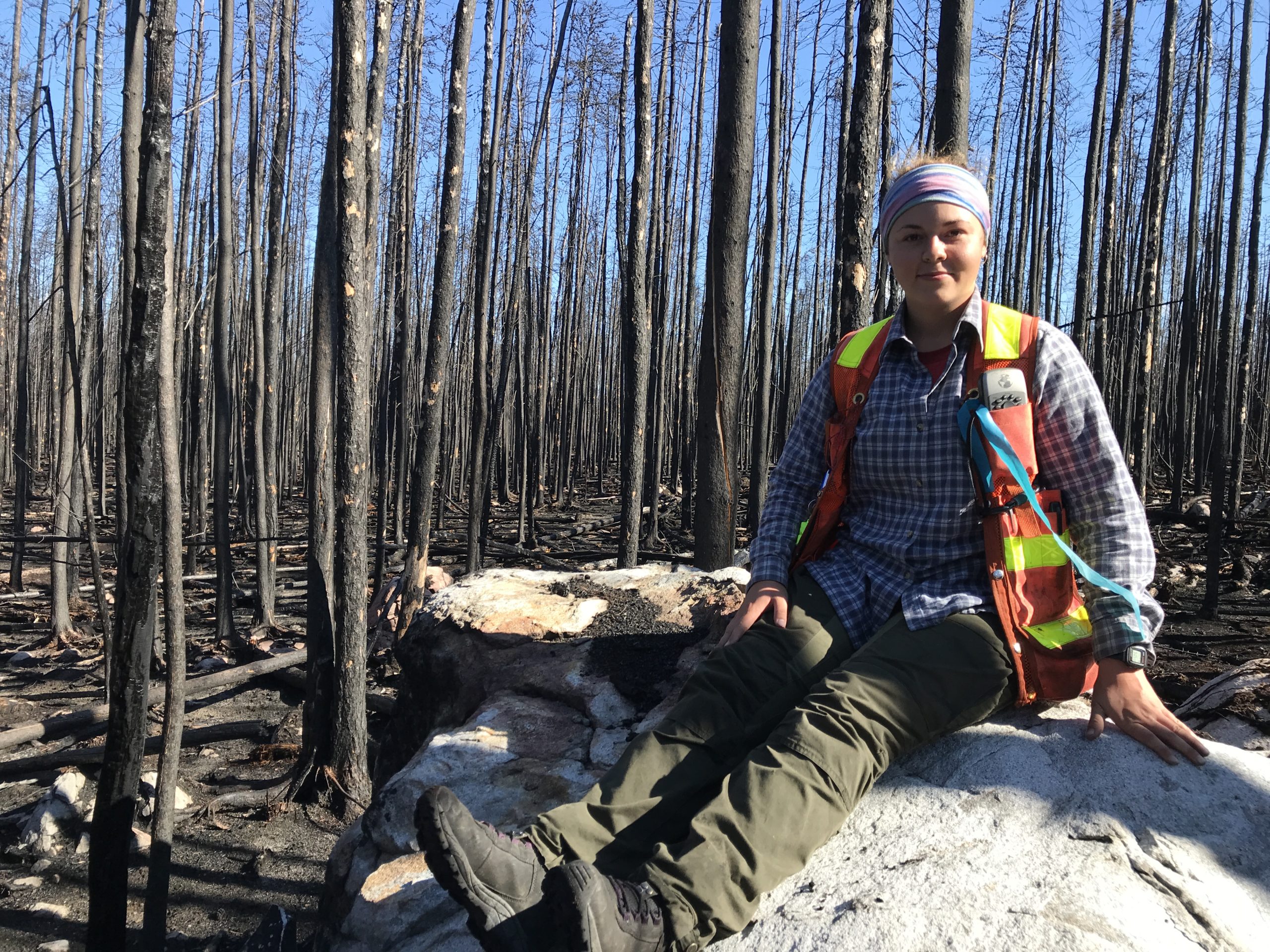 Week 15:

 Robert McMillan
MSc – Geological Engineering – University of British Columbia (2022)
Rob is in his first year of MASc in Geological Engineering at University of British Columbia. His research project is on the practical application of remote sensing tools to carry out geotechnical evaluations of the long-term behaviour, and specifically change detection, of underground excavations in rock.
Prior to this he worked at multiple mine sites as a Geotechnical Engineer in Australia. Each of these mines represented a different geotechnical challenge, from a large open pit in an extinct volcanic crater, high stress underground mining to more recently a challenging underground mine in a remote region of Australia, with seismic, inrush and ground control hazards. Rob is very excited about having a future career in mining. Congratulations Rob!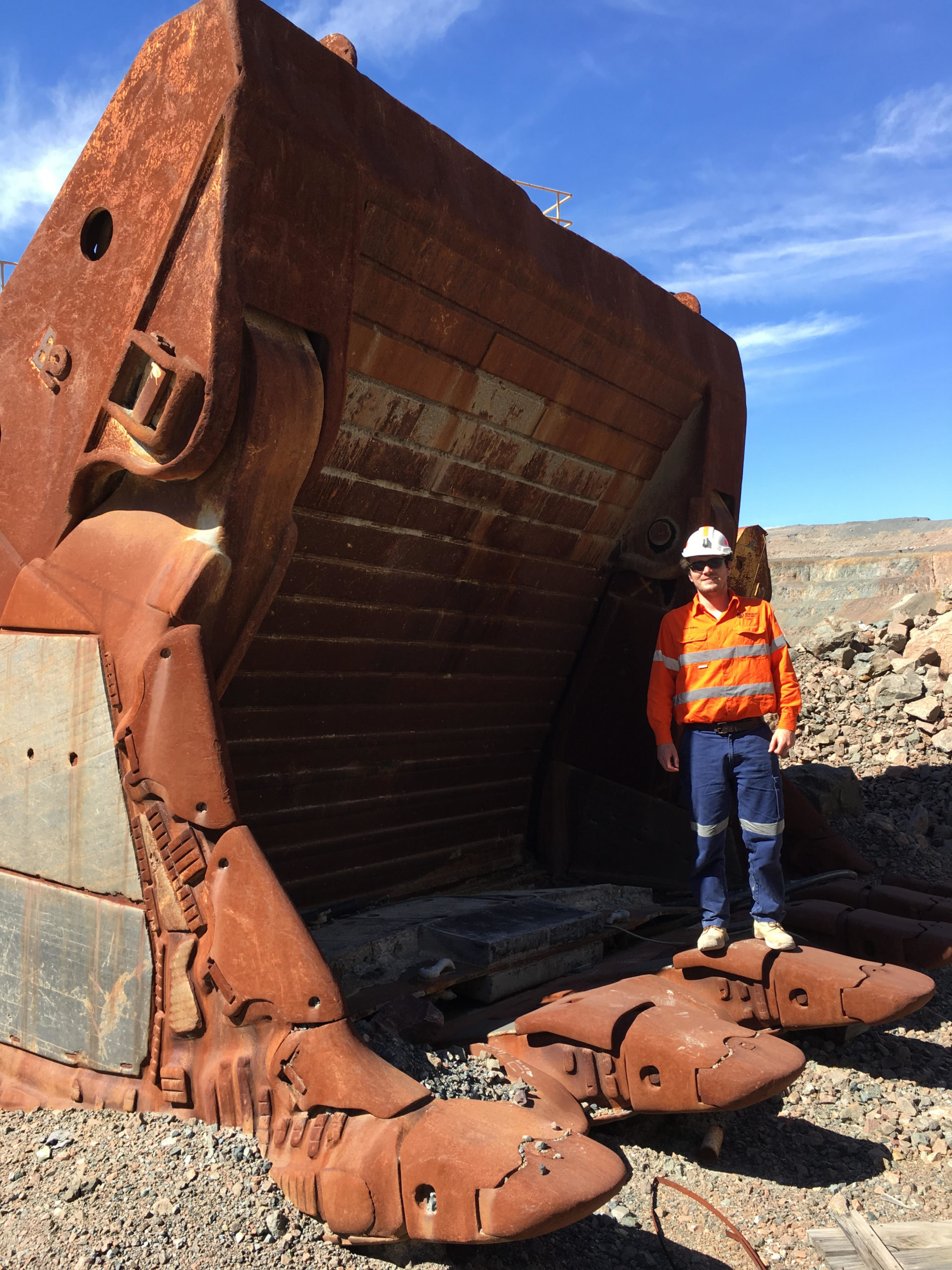 Week 14:

 Erin Nicholls
PhD – Hydrology and Micrometeorology – McMaster University (2022)
Erin Nicholls is a third year PhD student at McMaster University studying hydrology and micrometeorology in the Watershed Hydrology Group. Her research explores how future climate and vegetation change will impact water cycling and storage in cold, alpine regions. Erin has a keen interest in mining and reclamation, having completed her M.Sc studying the water balance of a constructed fen in the Athabasca Oil Sands Region. She hopes to pursue a career in the mining sector, applying her understanding of hydrology and surface climate processes to reclamation. Congrats Erin!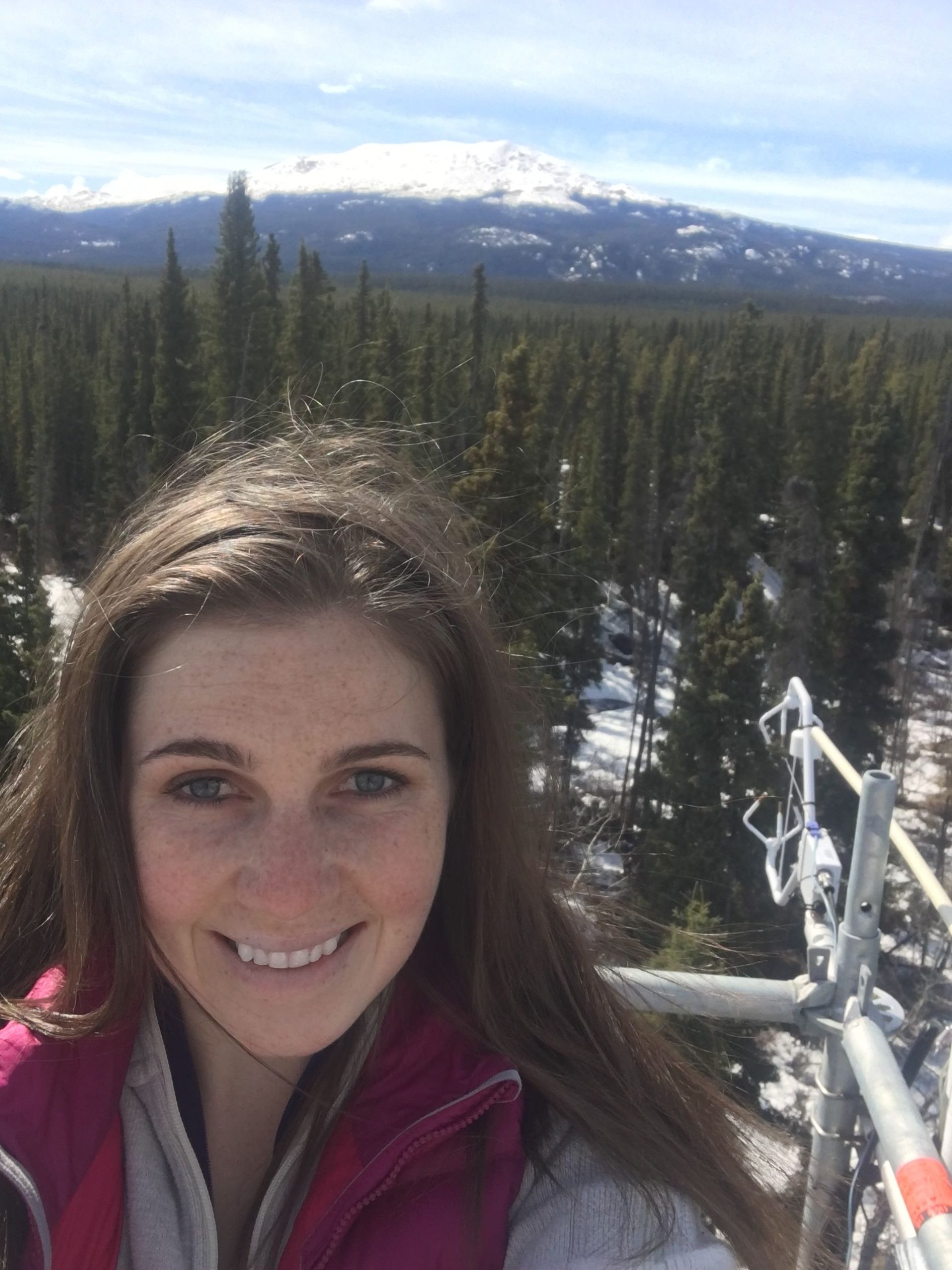 Week 13:

 Sofia Panasiuk
BSc – Geology – University of Toronto (2021)
Sofia is entering her fourth and final year of the Geology Specialist B.Sc Program at the University of Toronto. She is an avid science enthusiast and decided to enter a field where she could apply all the sciences to her work. She has traveled to geologically diverse regions, both across Canada and abroad in Turkey as part of a course or as a field assistant through her program. Her primary interests are remote sensing and geological mapping. This year she plans to complete her Honours Thesis project on the mapping of the Reykjanes Ridge, the atypical, *almost* hydrothermally inactive, slow-spreading, northern segment of the Atlantic Mid-Ocean Ridge. She hopes to pursue more science-communication in her career, but for now she's really happy to be co-hosting the podcast Earth News Interviews where she interviews earth scientists about recent discoveries in their fields. Congrats Sofia!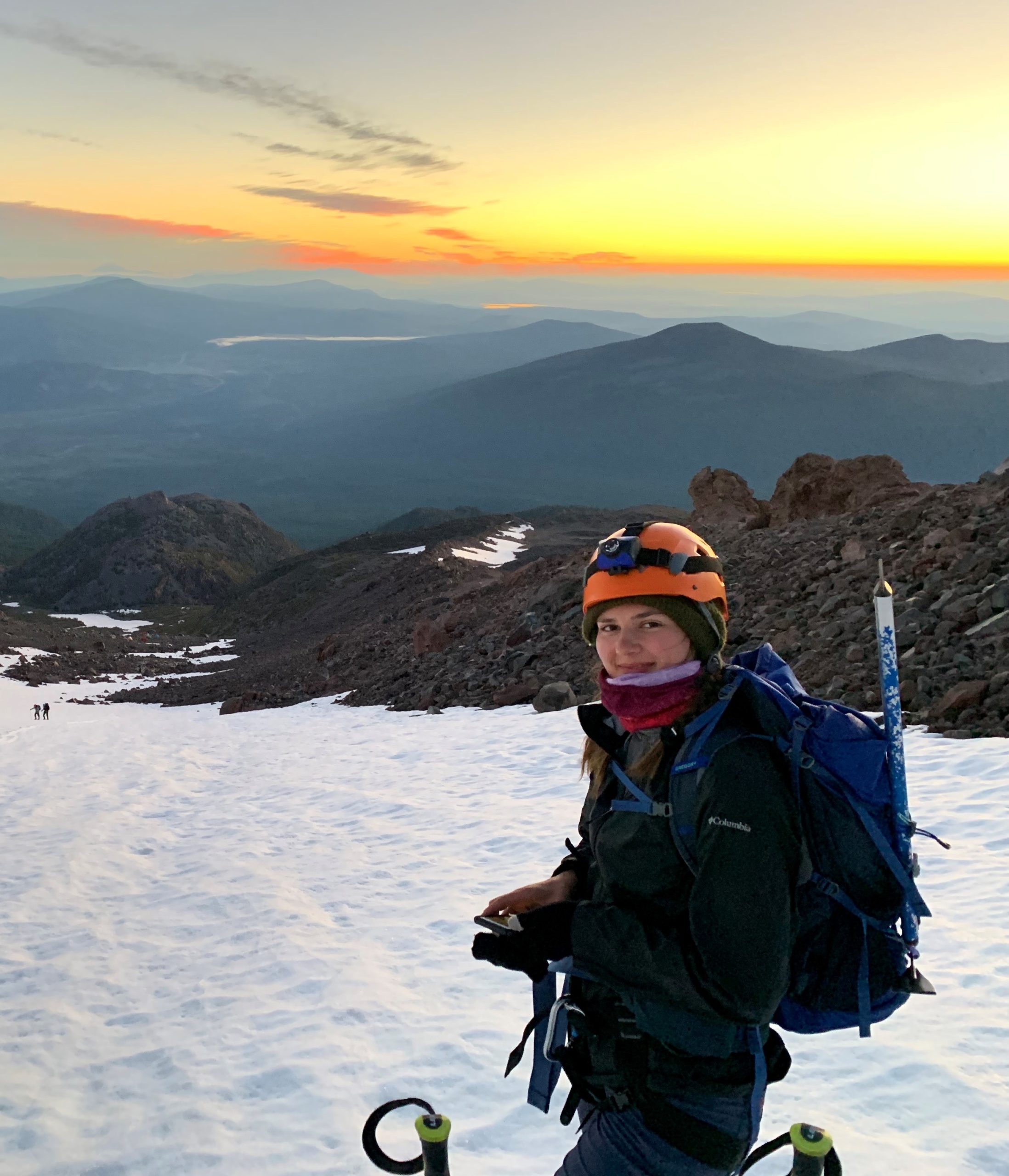 Week 13:

 Kristian Shortridge
BSc – Geology- University of British Columbia (2021)
Kristian is a skilled bachelor of science student, majoring in geology and he is interested in all geological sub-disciplines. He is currently in his fourth year of study at the University of British Columbia. His expertise includes field experience with the BC Geological Survey, various lab-based operations such as rock cutting, transmitted and reflected light microscopy, and scanning electron microscopy with energy dispersive x-ray spectroscopy. Kristian is currently working with GR Silver Mining Ltd, managing a vast portable x-ray flourescence database, producing grid and contour maps, investigating and defining anomalous signatures for further exploration and development of a geological map, and working in Geosoft Target, IoGas, ArcGIS, and MX Deposit. Congrats Kristian!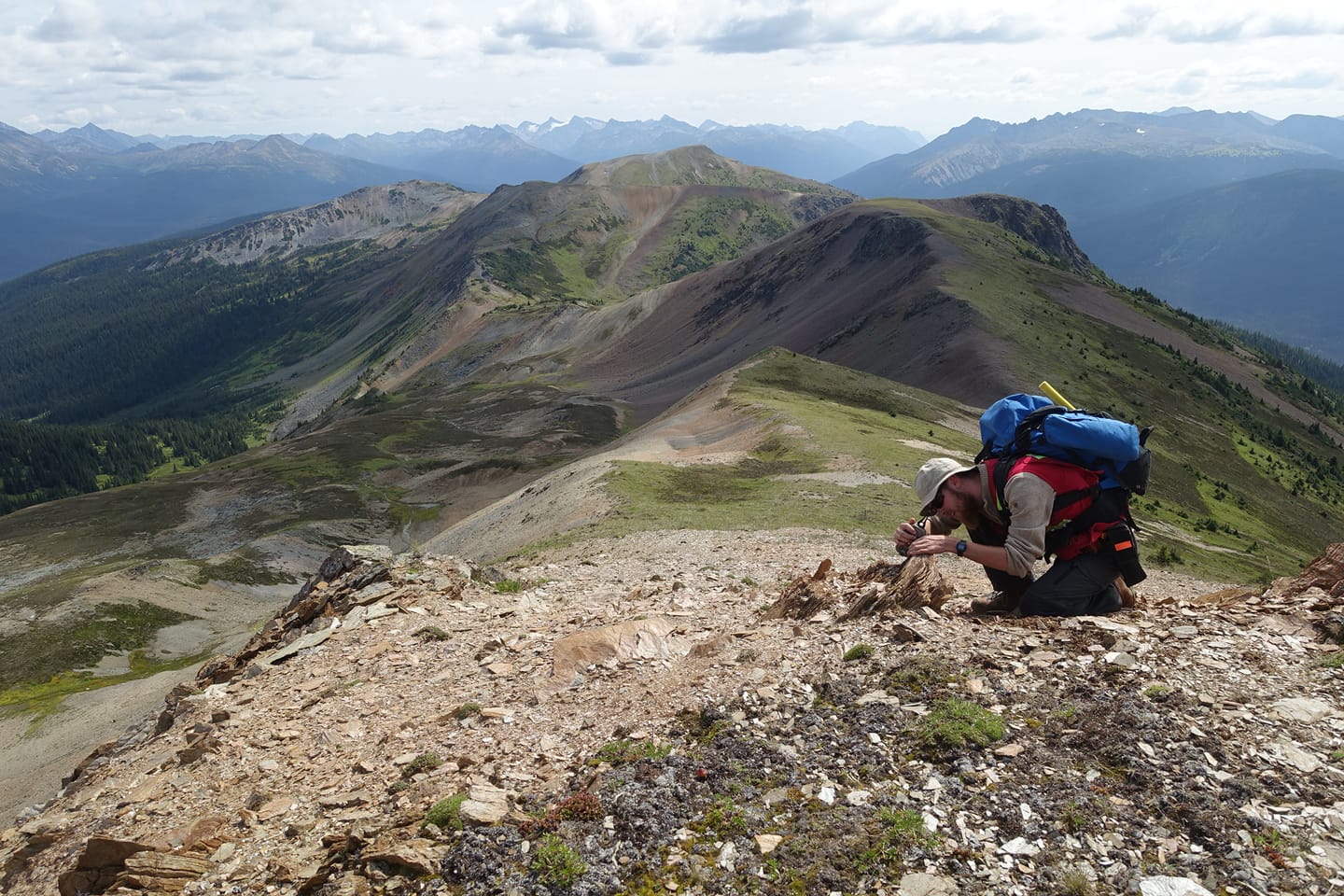 Week 12:

 Zahra Banaiyan
MSc – Mechatronics, Robotics & Automation Engineering – Laurentian University (2021)
Zahra Banaiyan is studying her second year of M.Sc in Mechatronics, Robotics, and Automation Engineering at Laurentian University. she has been so passionate about robotics and AI since she was in high school. after graduation from the bachelor's of mechanical engineering, she decided to continue her studies while she was thrilled with the impact of robotics in the enhancement of the efficiency and safety of operations in different industries, especially mining. Zahra is planning to pursue a career in mining after graduation and found living in Sudbury as a great opportunity to connect with different professionals from the mining industry. Congrats Zahra!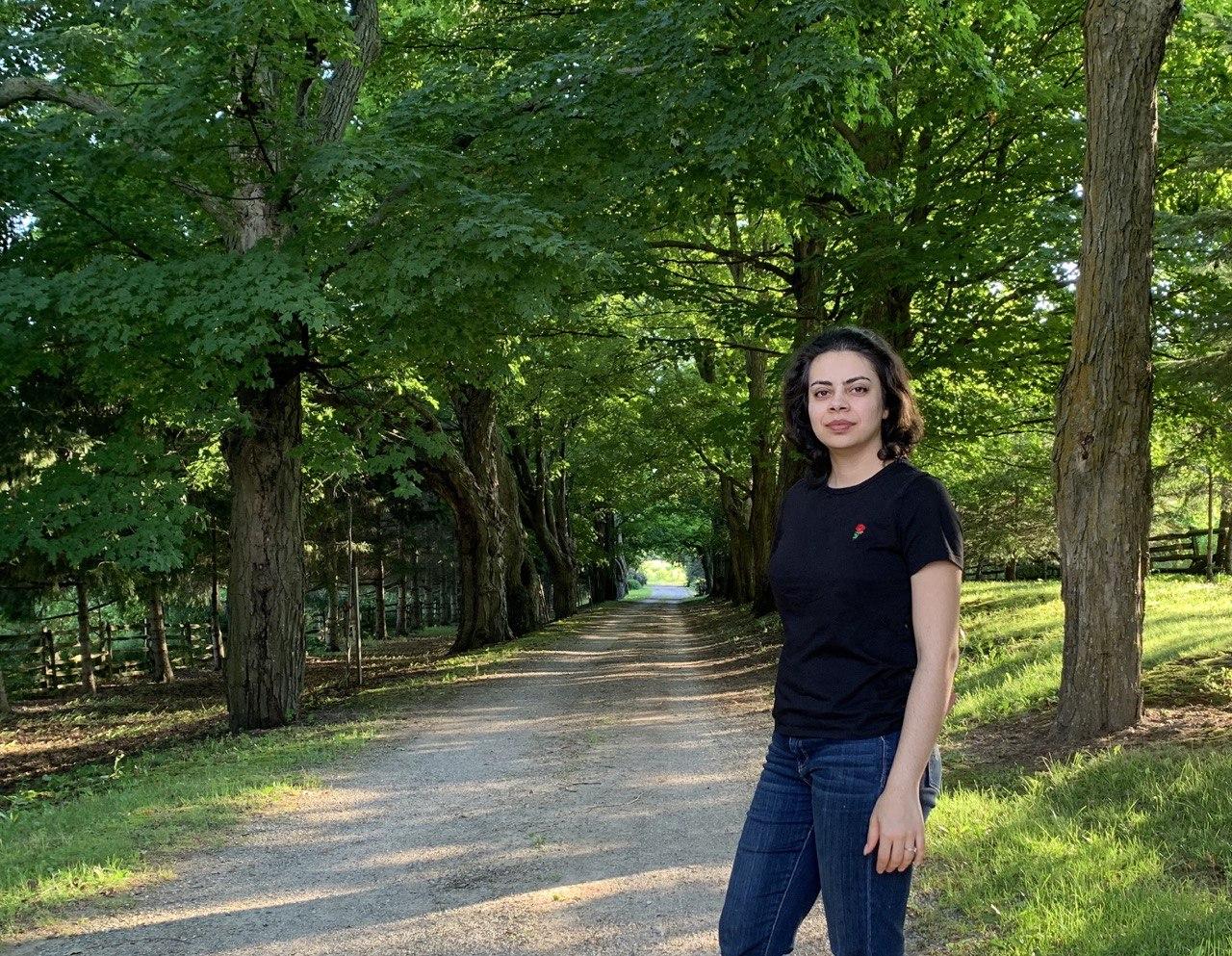 Week 12:

 Mike Bellemere
BSc – Geology- Université du Québec à Chicoutimi (2021)
Mike is in last year of geology at Université du Québec à Chicoutimi. He is mostly interested in hydrogeology and environmental risks. For 2 summers now, he had the chance to work for the PACES project, a Quebec provincial initiative to better understand drinking groundwater. He is also interested in pursuing his studies in a Master's degree. Congrats Mike!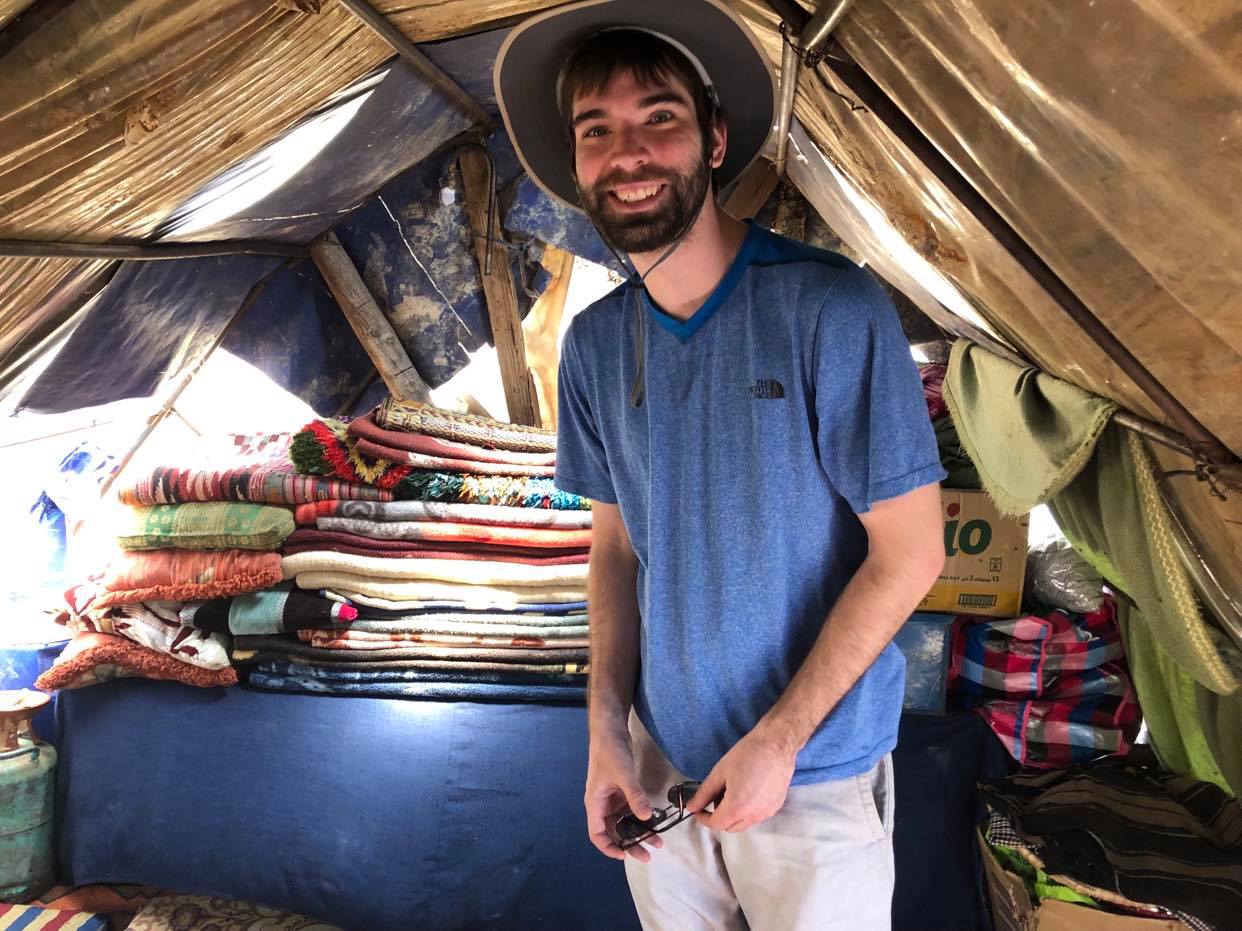 Week 11:

 Jessica Mcdonald
BSc – Earth Science – Simon Fraser University (2021)
Jessica is starting her third year of studies at Simon Fraser University towards a major in Earth Science.  She was drawn to this field initially for the opportunity to work hands-on in the outdoors and interest in sustainability within the mining sector.  She enjoys the exploration and interpretative side of geology as it relates to understanding the world's past, present and future.  She is extremely excited to get back to school and see where the next few years of her program takes her. Congrats Jessica!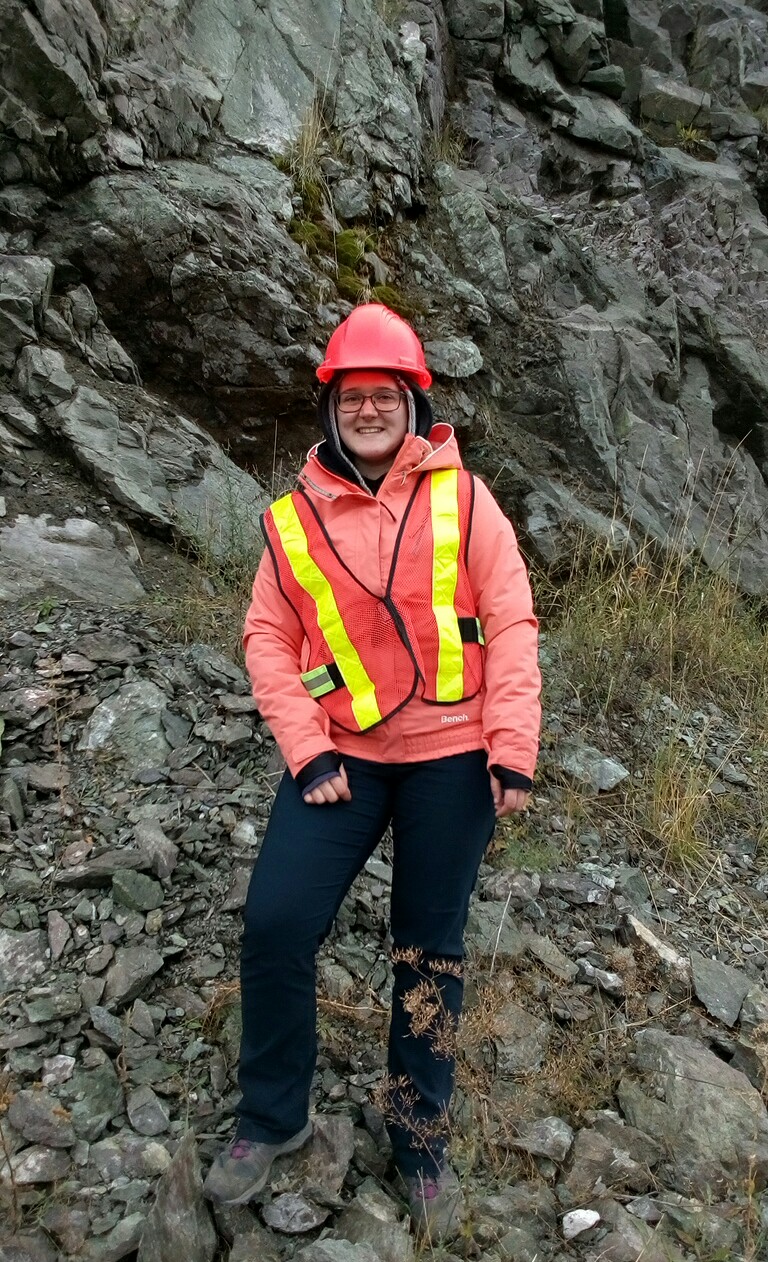 Week 11:

 Rose Cobbett
PhD – Geochemistry – Memorial University of Manitoba (2023)
Rose is starting her second year as a PhD student at Memorial University in the field of geochemistry. As a bedrock mapper, she feels that geochemistry will allow her to make better links between regional geology and mineral deposits through understanding fluid-rock interactions and the sources and traps of metals on a large scale. She believes that understanding the earth's metal endowment is very important as we grapple with climate change and global energy and technology needs. Through her research, Rose hopes to contribute to a better understanding of some of the continent-scale processes that shape our earth and the mineral deposits within it. Following the completion of her degree, Rose will integrate the knowledge of geochemistry into her work as a geologist with the Yukon Geological Survey to better understand the geologic history of the Yukon and neighboring areas.
The pandemic has been challenging as a graduate student as she has had to adjust to working from home with small kids and re-locate herself and her family back to their home province, all while trying to keep her research progressing. Congratulations Rose!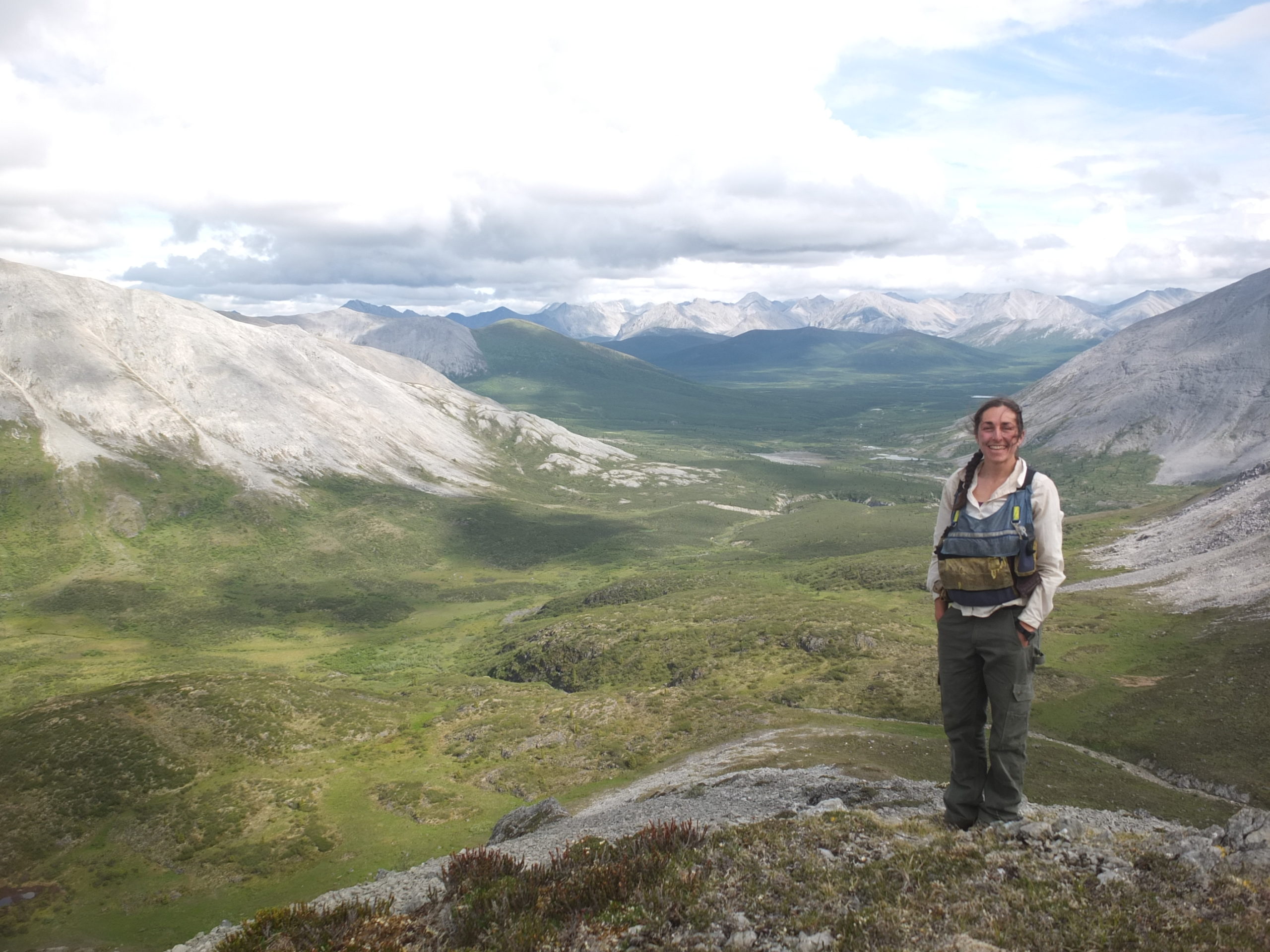 Week 10:

 Leah Crossley
BEng – Geological Engineering – University of New Brunswick (2021)
Leah is going into her final year of Geological Engineering at the University of New Brunswick. She is also pursuing a secondary major in Environmental Studies, as she is passionate about environmental issues and hopes to use her career to help create a more sustainable world. This summer, Leah was fortunate to go back to GEMTEC, a maritime-based engineering firm that focuses on geotechnical and environmental engineering, for her third work-term. She hopes to continue her studies with a Masters of Science in Geological Engineering. Congrats Leah!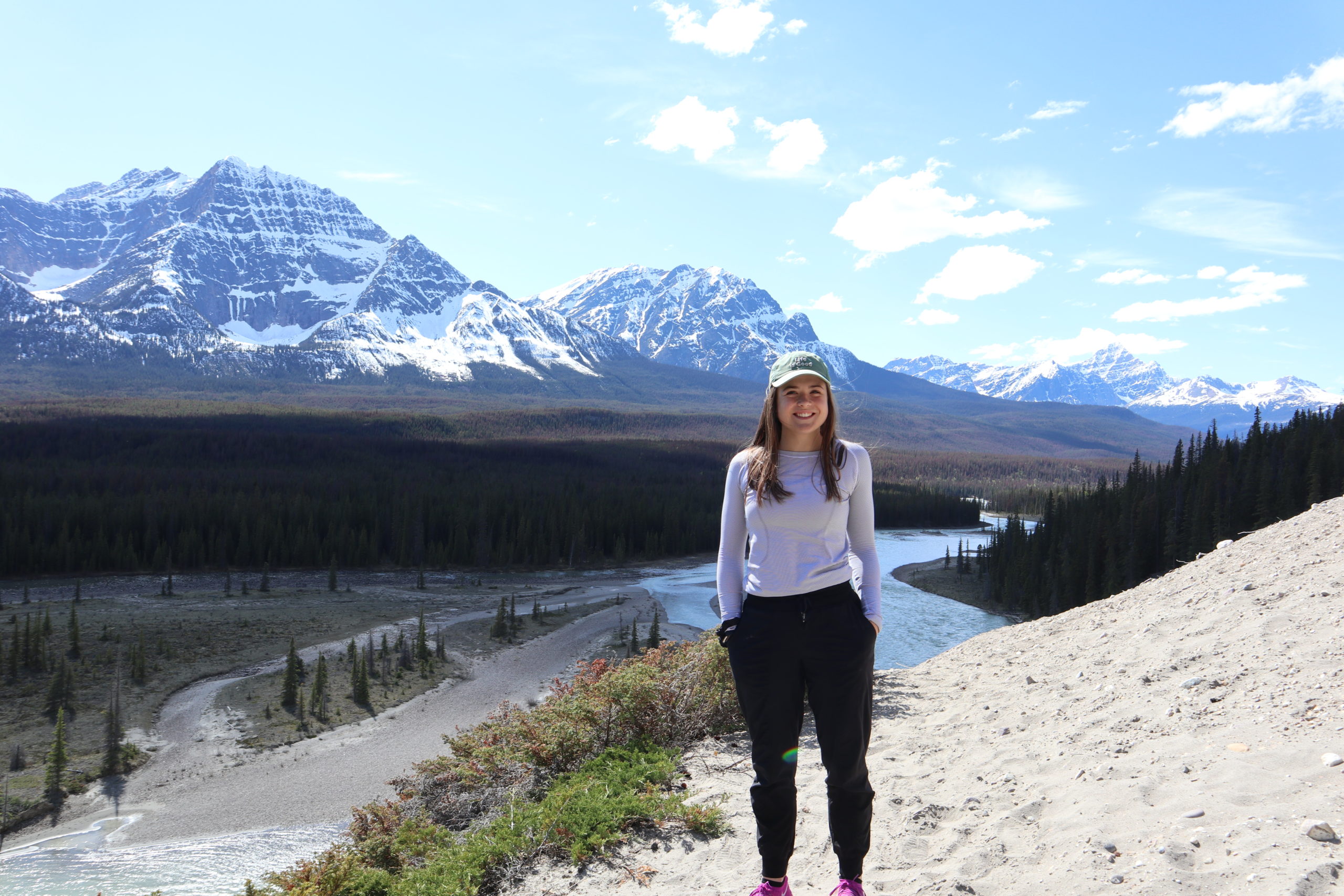 Week 10:

Gracie Wilson
BSc – Earth and Ocean Science – University of Victoria (2022)
Gracie is in her third year of Earth and Ocean Science at the University of Victoria and shifted her focus to Earth Science after falling in love with geology. She became interested in a career in the mining industry after attending a field school in the area of the Mount Polley Mine disaster and became passionate about safe and sustainable mining practices. In the future she is interested in working to create ethical and lasting partnerships between mining companies and the communities they work in and around. Congrats Gracie!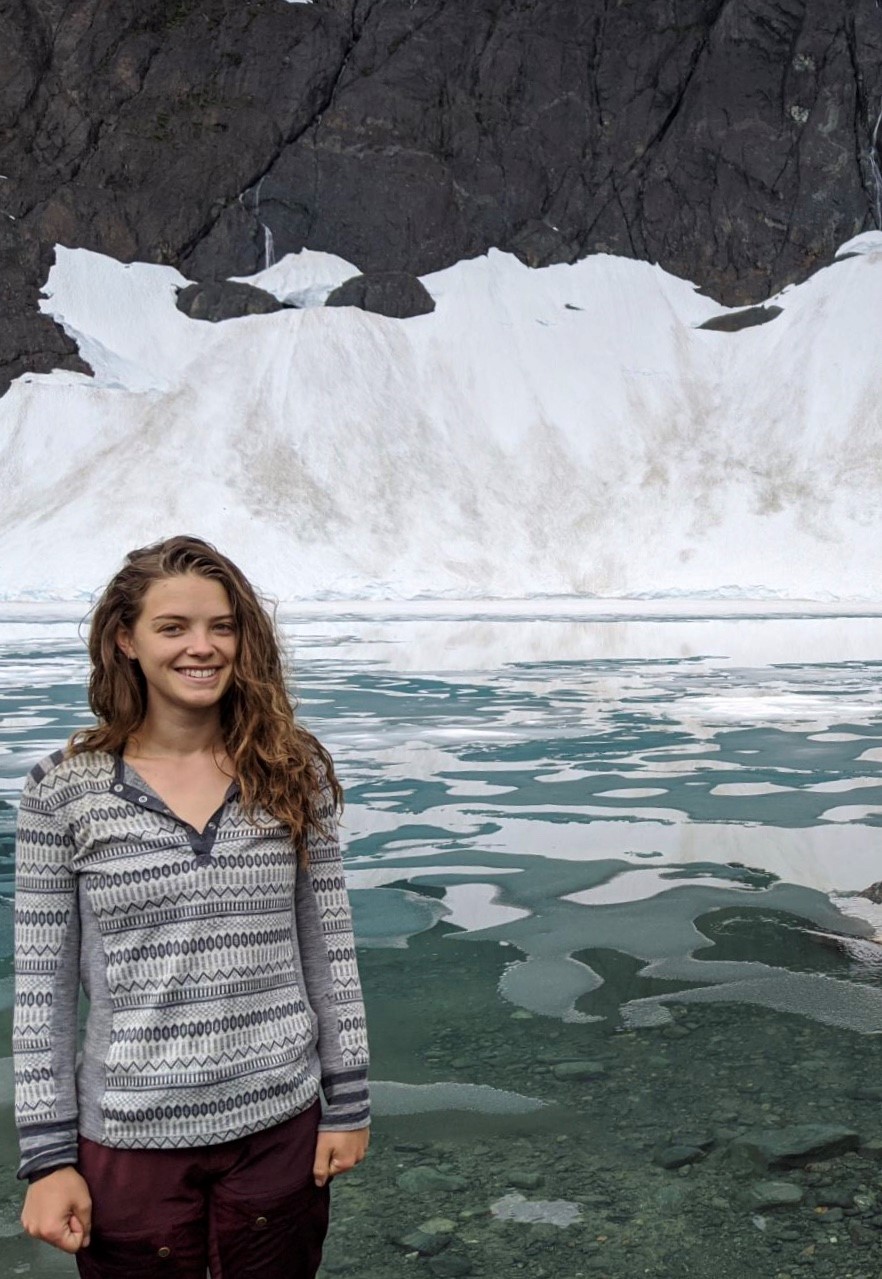 Week 9:
Milton Chateauvert
BEng – Mining Engineering – Laurentian University (2021)
Milton is entering his fourth year of mining engineering at Laurentian University and has enjoyed his time in mining very much. He has helped to lead the Laurentian University Mine Rescue club and competed at the Canadian Mining Games this past winter in Halifax.  Milton will be co-captaining this upcoming year's team and is very excited about that opportunity. He is also currently the CIM Sudbury Branch student rep and looks forward to helping other students network and learn more about the industry. Milton has almost two years of co-op experience at three different large scale underground mining operations in Northern Ontario in several aspects of mining engineering and operations.  Milton has nothing but great experiences in the mining industry and looks forward to more opportunities to come within his career. Congrats Milton!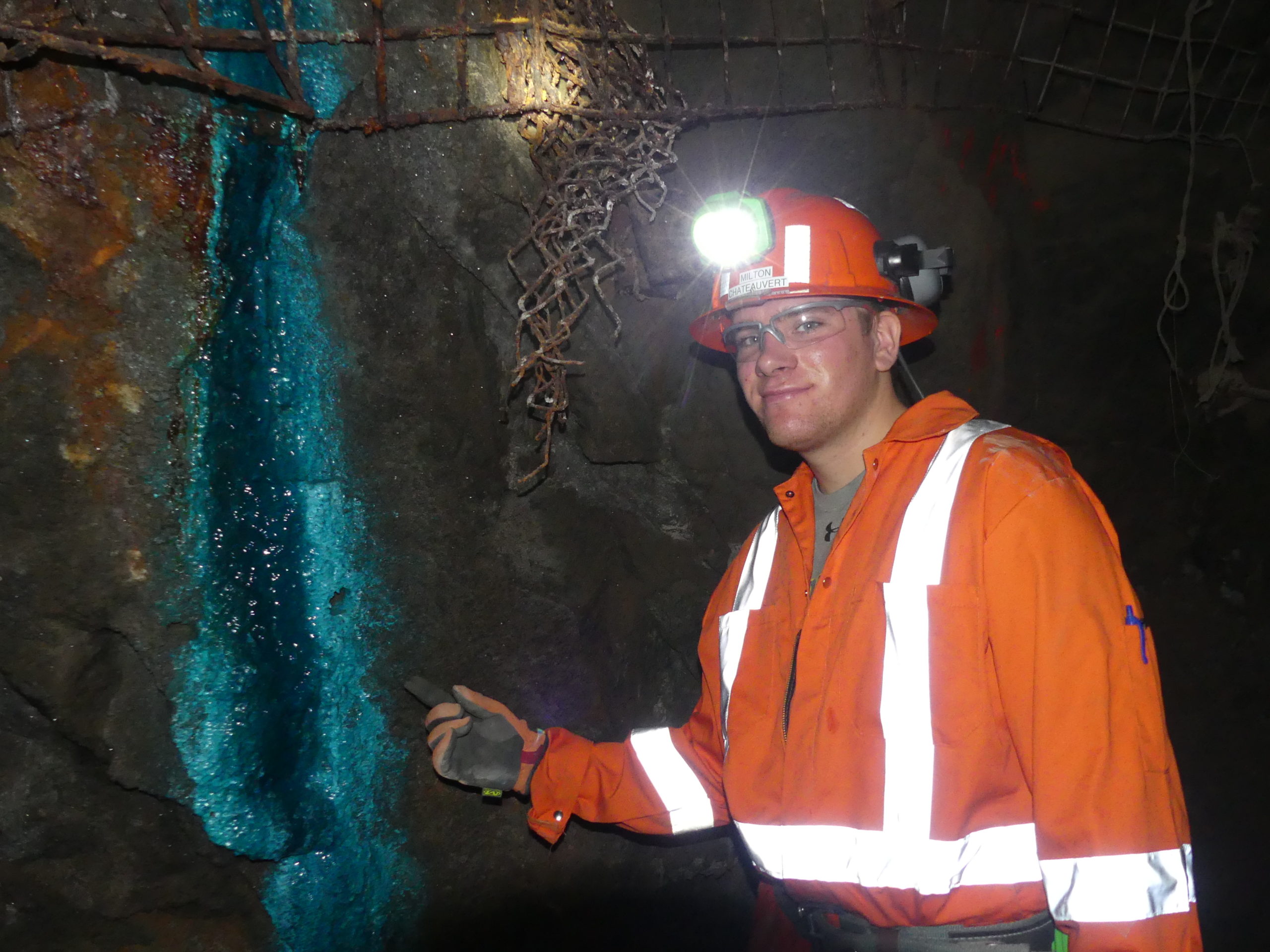 Week 8:

 Matt Fedorchuk
BSc – Geology – University of Calgary (2024)
Matthew Fedorchuk just completed his first year in geology at the University of Calgary.  He was interested in geology because it mixes with his passion for rock climbing, and he wanted to learn more about what exactly he was climbing.  The field schools were also an appealing aspect of geosciences as they offer a hands-on learning experience.  He will be continuing his studies in the fall with a greater emphasis in geophysics, and look forward to what the future brings. Congrats Matt!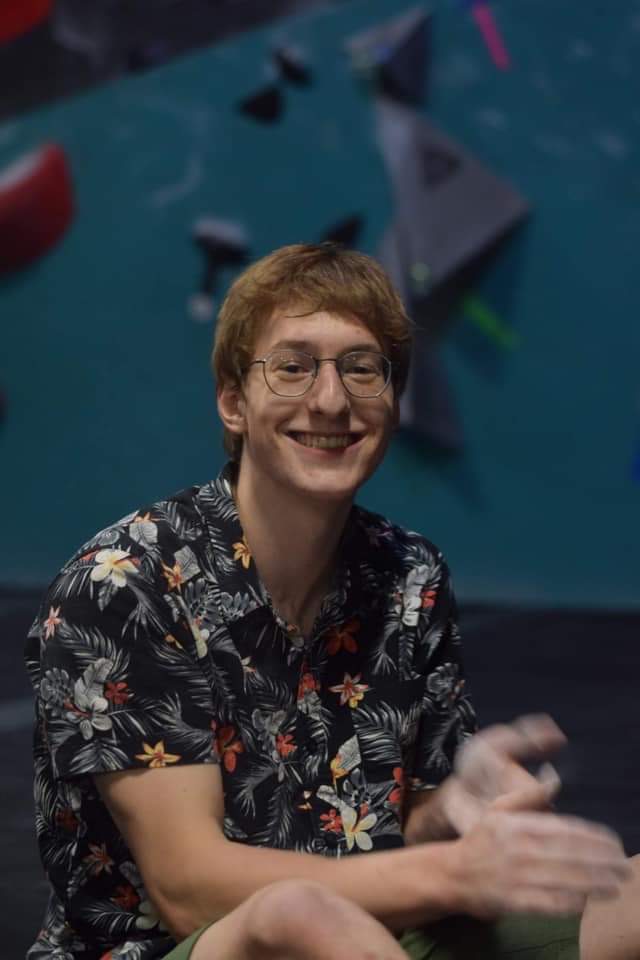 Week 8:

Muhammad Alam
BSc – Mining Engineering Co-op – University of Alberta (2021)
Muhammad is enrolled in his 5th and final year (starting in Fall) of a BSc in Mining Engineering Coop at the Univerity of Alberta.  He chose to go into mining due to the ranging scale of opportunities around the globe, the freedom of choice between working in an office environment as well the field, and lastly, the application of mathematical knowledge to large scale mining optimization and analysis. Moreover, since starting his degree at the U of A, he has completed two coop terms. One with an Australian mining company, Thiess Pty Ltd., as an all-round mining engineering student. Secondly, and most recently, he was employed by Suncor as a development engineering student in the Tailings sector. At Suncor, he focused his time on developing projects from the ground up. Projects included various tailings equipment procurement while also targeting the heart of tailings with new and innovative water containment technologies. Lastly, besides school and work, he focuses his time on running two successful photography businesses in the portrait and wedding industry.  Congrats Muhammad!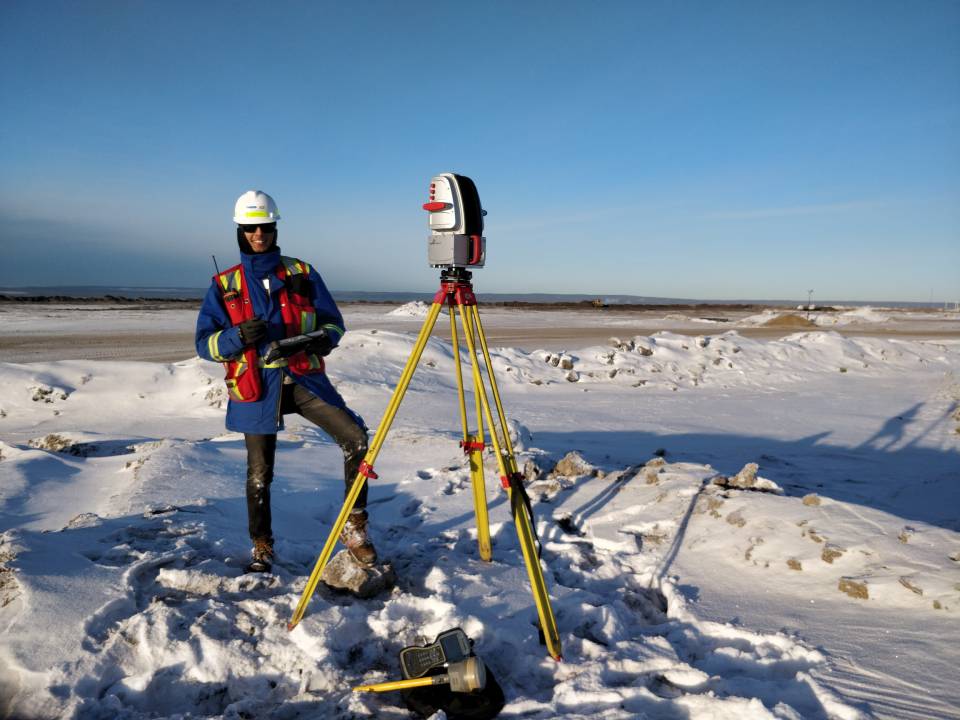 Week 7:

 Emma Murphy
BSc – Earth Sciences – Dalhousie University (2022)
Emma is from New Brunswick, Canada and entering her third year of university at Dalhousie University. She started university majoring in Marine Biology but switched to a major in Earth Science for her second year. When Emma finishes school, her dream job would be mining exploration as mineralogy is one of her favourite subjects. She would also be interested in working with various companies to develop new and more environmentally friendly and sustainable ways of extracting rare earth minerals. Congrats Emma!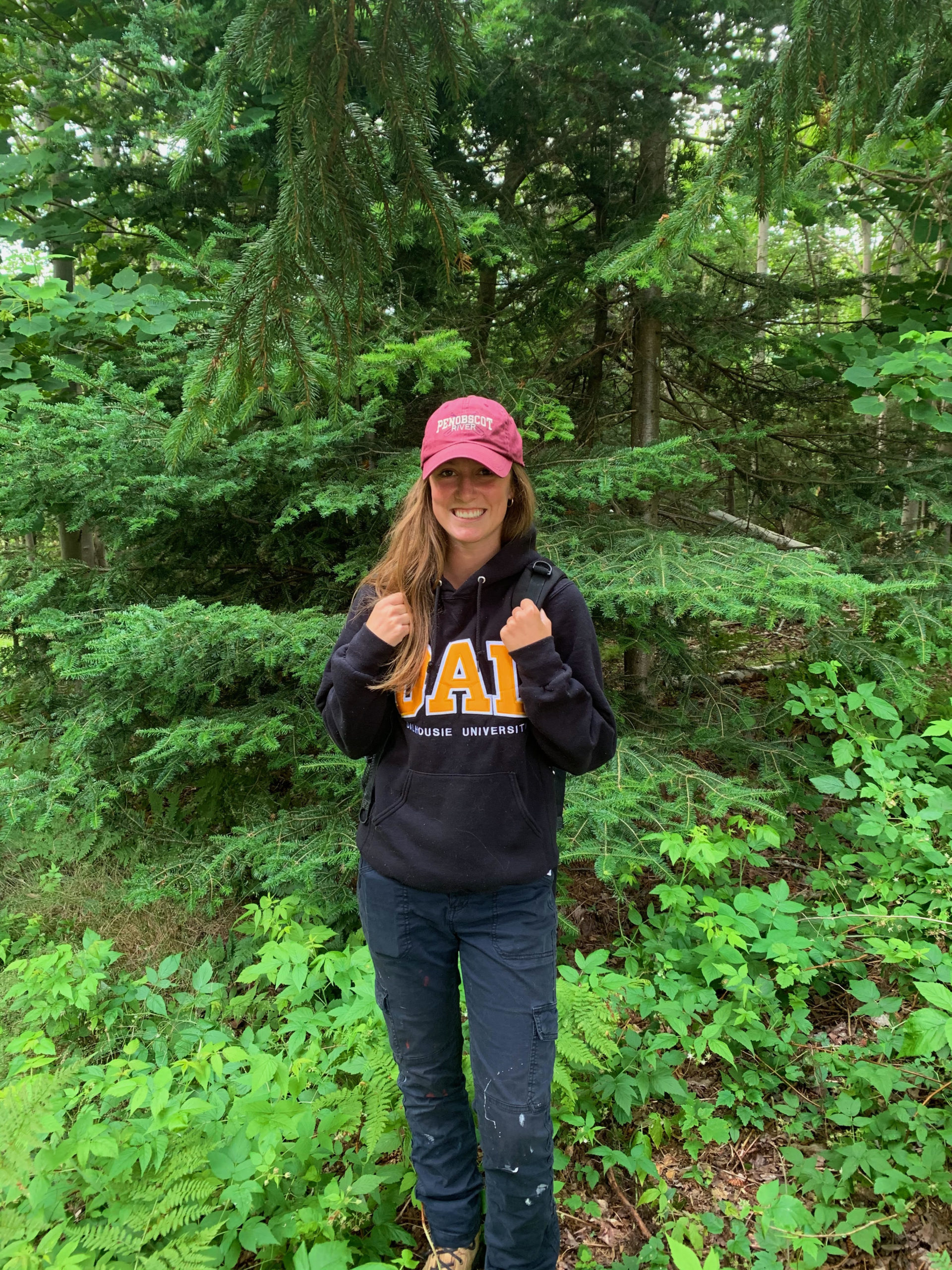 Week 6:
Yuxuan Li
BSc – Earth Sciences – Laurentian University (2021)
Yuxuan is passionate about mining because it is a field where she will be able to see the world, meet interesting people and always be tasked with solving problems. Congratulations Yuxuan!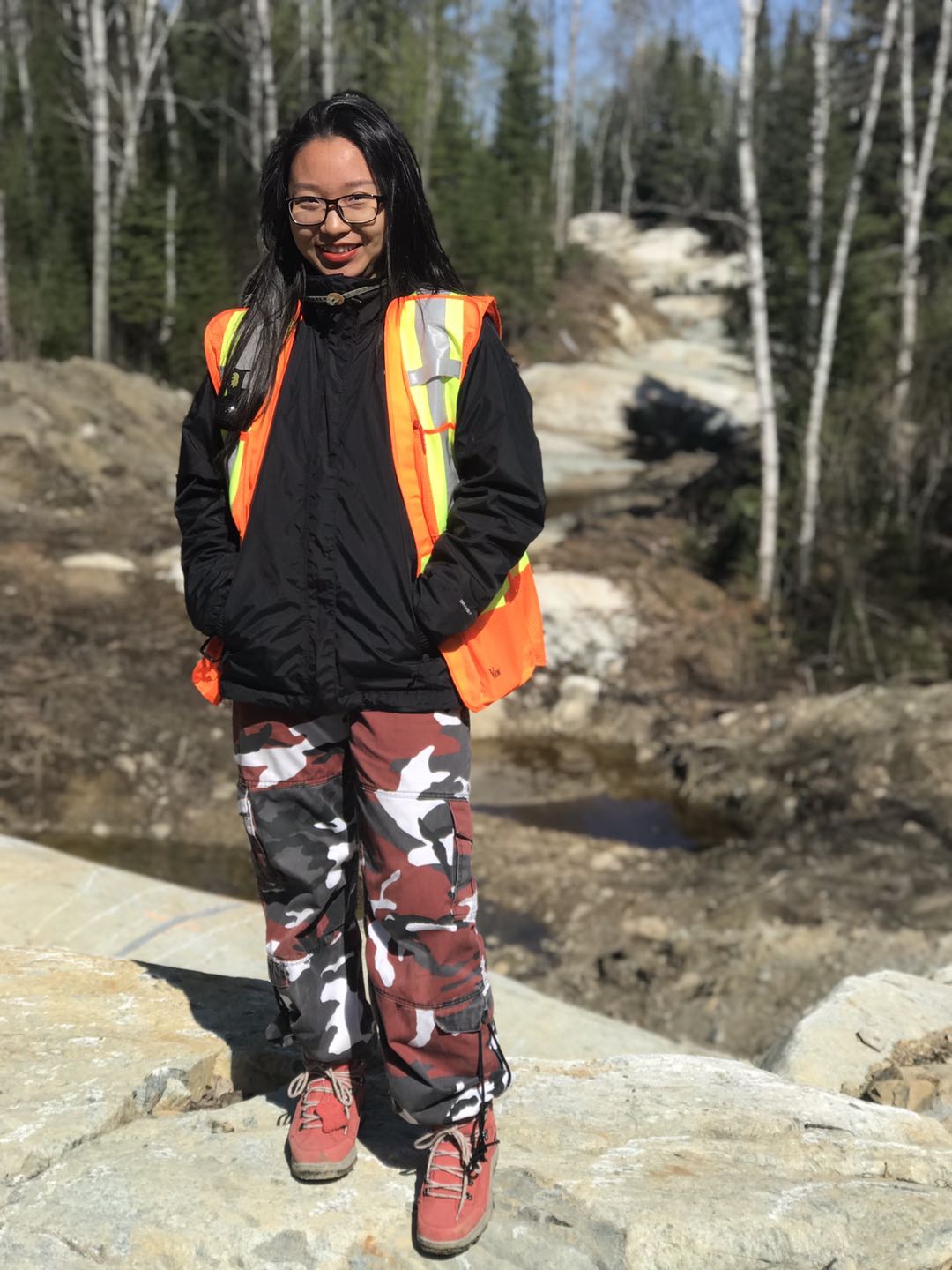 Week 6:

Alex Bateman
BEng – Mining – British Columbia Institute of Technology (2022)
Alex is halfway through her mining engineering degree at BCIT. She became interested in the mining industry because of the complex and dynamic work and abundant opportunities. Alex is motivated by finding ways to optimize mine operations and solve inefficiencies by clocking time in the field or underground with the operators.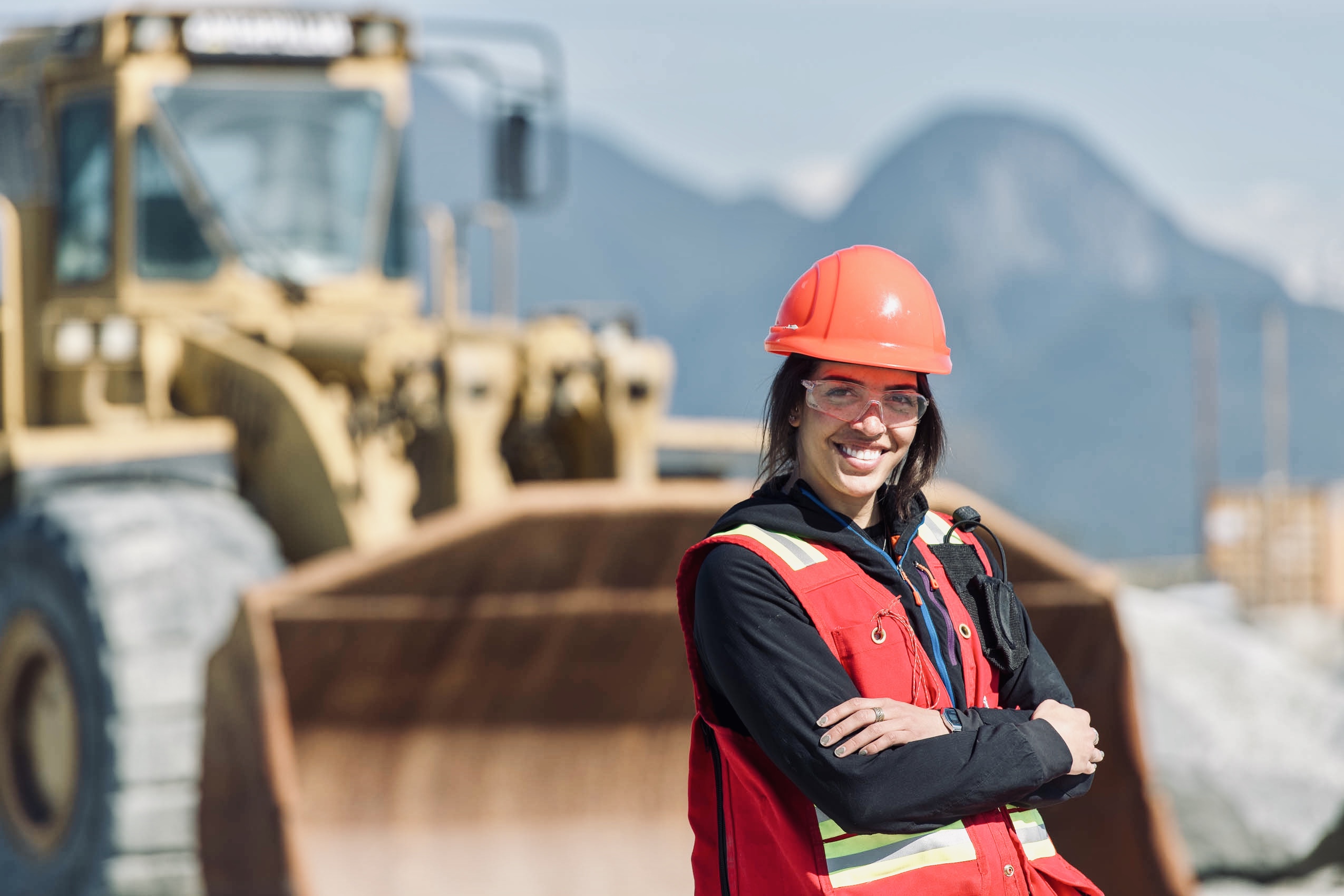 Week 5:

Rachel Noodle
MSc – Earth Sciences – Dalhousie University (2022)
Rachel completed her Bachelor of Science Honours in Earth and Environmental Science from Dalhousie University in 2020.  During her undergrad, Rachel worked in the Terrestrial Cosmogenic Nuclide Facility which kick-started her passion for using isotopes to better understand surficial processes. She continued studying geochemistry with her honours thesis work, using the isotopic signature of bioindicators to identify pollutants within coastal Nova Scotia.  Rachel is continuing this passion with an MSc project that explores the nitrogen isotope biogeochemistry of water and hopes to use this knowledge for future work in the mining industry. Congratulations Rachel!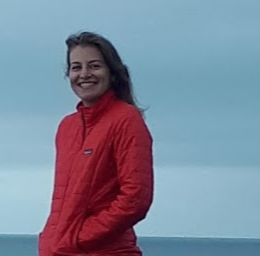 Week 4:

Vladislav Sheshnev
BSc – Geology – University of Saskatchewan (2022)
Vladislav is attending his 3rd year at the University of Saskatchewan where he is majoring in Geology and minoring in Geomatics. His interest in the mining industry derives from his fascination of the processes that lead to the deposition of minerals and ore bodies. Congratulations Vlad!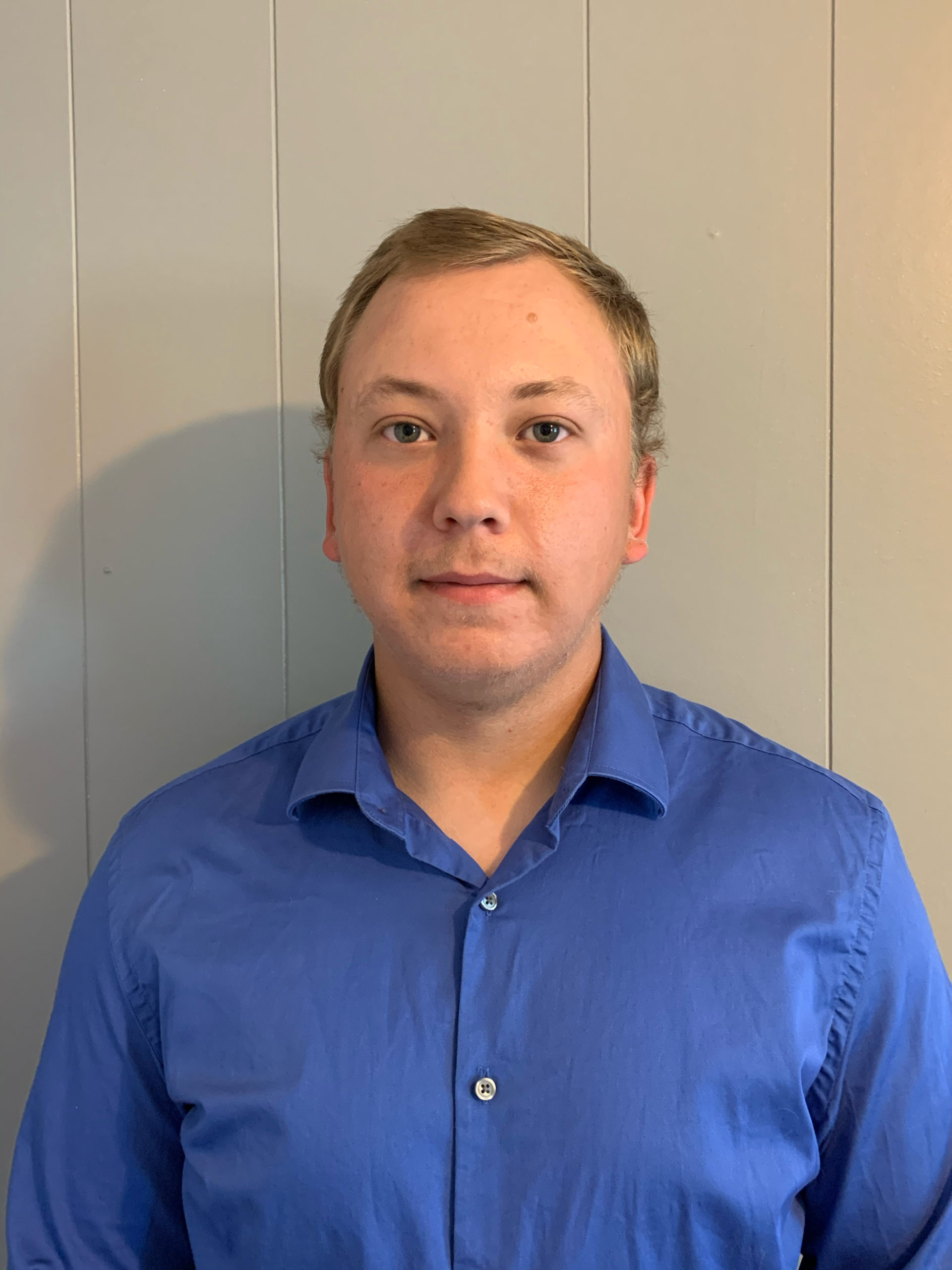 Week 2:

Steven Blackadder
BSc – Mining Engineering Co-op – University of Alberta (2023)
Steven enjoys Mining Engineering because the smaller class size allows for a more intimate learning experience.  There is also a great sense of community between the mining engineering students at U of A despite being in different years in the program.  He is looking forward to participating in the Mine Rescue Club again this coming year. Congrats Steven!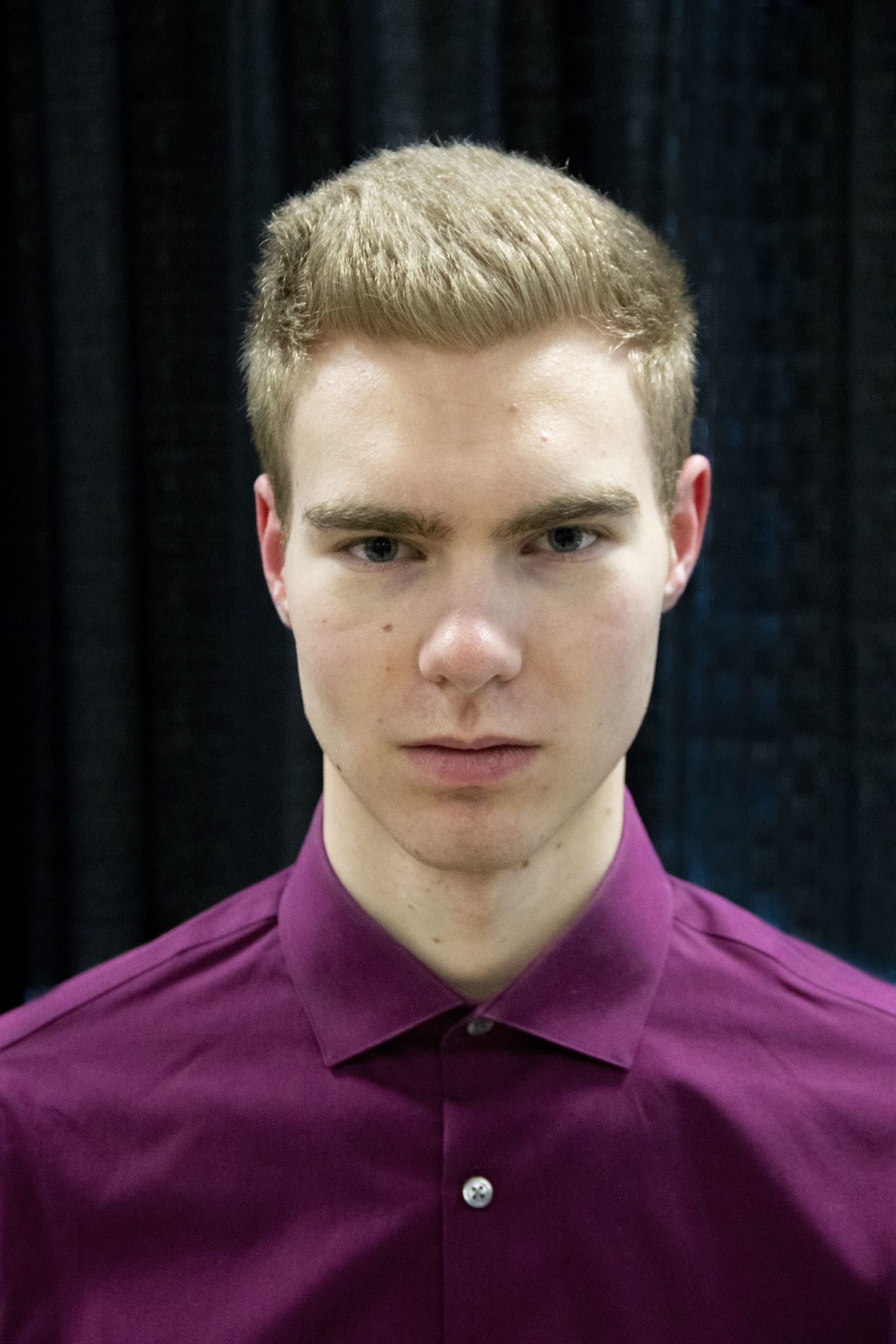 Week 2:

Jacque Trojman
BSc – Earth Sciences – Carleton University (2022)
Jacque's favourite subjects are geophysics and hydrogeology, specifically the relationship between the two. Like most others, his summer work plans have fallen through as a result of COVID-19. This summer, he was excited to go on his school field school trip to Sudbury, ON, where he would have gotten the opportunity to work and get experience in exploration geology. Sadly it was cancelled because of COVID-19, and as a result, it has added an extra summer semester before graduation.
This year, Jacque attended the PDAC conference in Toronto, which helped him to make good connections in the prospective Mining Industry. He is hoping to use these skills and connections in the future for potential work experience opportunities. Congratulations Jacque!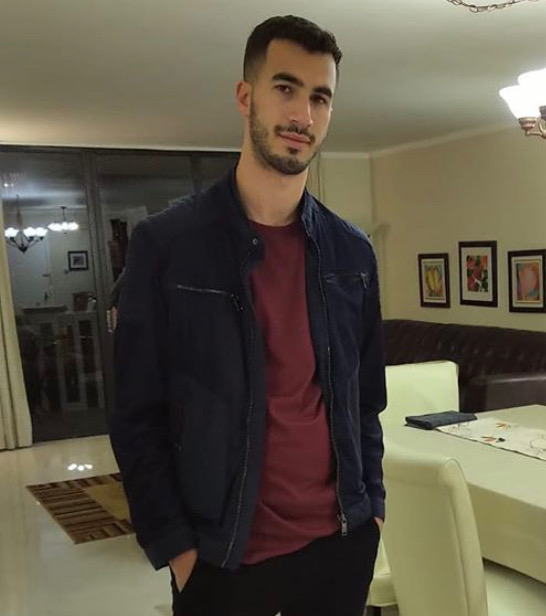 BSc – Environmental Geoscience – University of Western Ontario (2021)
Alyssa is a fourth-year Environmental Geoscience student at Western University with interests in hydrology and biogeochemistry. She is currently an intern at the Institute for Earth and Space Exploration, mapping areas of the Canadian High Arctic and participating in the CSA's Canadian CubeSats Project. For future career aspirations, she wishes to focus on the environmental effects of mining on soils and waters, and to work with mining companies to make mining more sustainable. She hopes to be part of an innovative future of mining. Congrats Alyssa!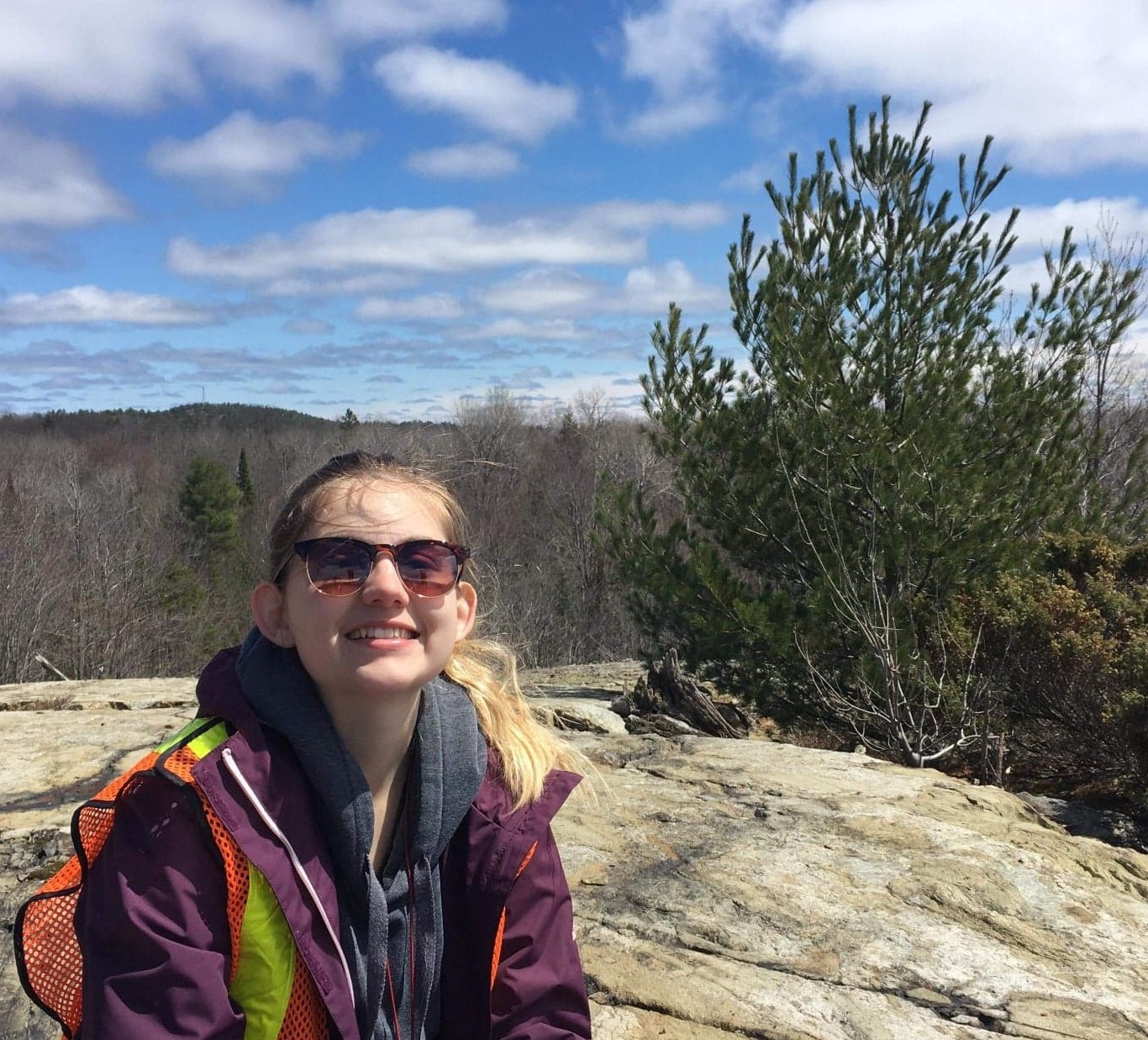 Additional Lottery Winners
Week 14: Camille Chouinard – Environmental Geoscience – Brock University (2021)
Week 14: Jonathan Spence – Earth and Environmental Sciences – McMaster University (2020)
Week 9: Aedan Bridwell – Earth & Environmental Sciences – University of British Columbia Okanagan (2022)
Week 7: Annika Richardson – Bachelor of Science Geology – University of Calgary (2022)
Week 7: Emma Murphy – Bachelor of Science – Dalhousie University (2022)
Week 5: Anik Tremblay – BSc Geology – Université du Québec à Chicoutimi (2021)
Week 4: Qin Zhang – PhD Geology and Geophysics – University of Calgary (2023)
Week 3: Mark McDonald – MSc Geological Engineering – Queen's University (2022)
Week 3: Anne Anca Arielle Fanfan – Mining Engineering – Polytechnique Montréal (2023)
Week 1: Claire Abramski – BSc Earth and Environmental Sciences – University of British Columbia Okanagan (2021)